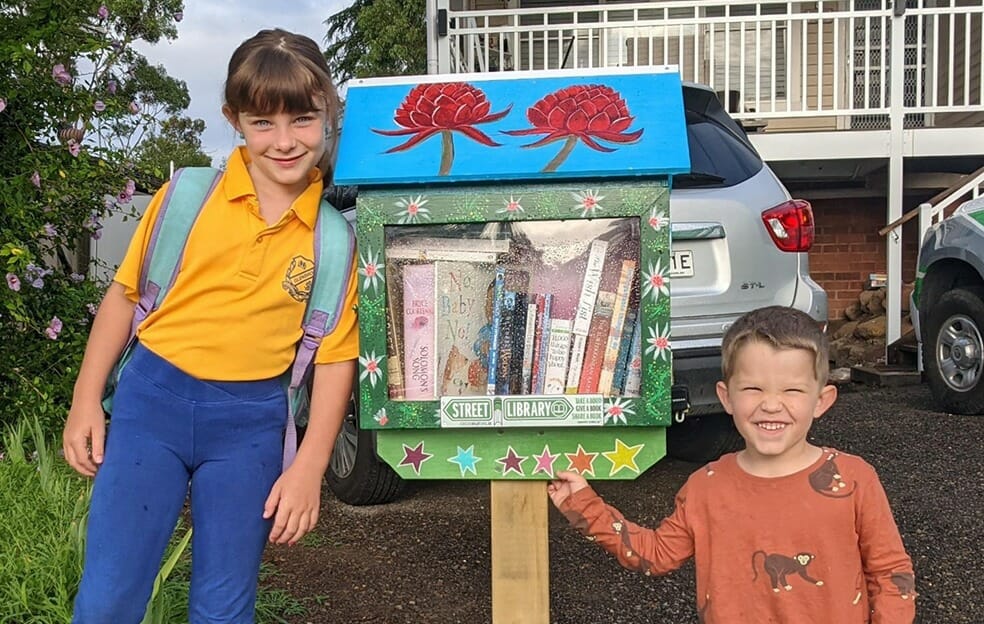 Council would like to thank all the children and volunteers who helped establish 11 new street libraries throughout the City.
The Kids Street Libraries project promotes the benefits of reading for kids, from newborns to 12 year olds.
When we asked children to help us find locations for the street libraries, they responded with passion and creativity!
Now that the beautifully constructed and decorated libraries are operational at the chosen sites, they are proving popular with the local communities. Check out the locations and the inspiring stories behind them at Kids Say.
"I'm delighted that we now have 11 street libraries for children, at various locations throughout the Blue Mountains," Mayor Mark Greenhill said. "They are beautiful works of art designed by the kids themselves, making them distinctive as kids' libraries.
"I'd like to thank all the children who took part in finding suitable sites and for the dedicated volunteers at the Central Blue Mountains Men's and Blue Mountains Women's Sheds for helping us create and install the library structures. The Women's Shed volunteers brought the kids' design ideas to life on the beautifully painted boxes.
"The project was a fantastic way for children to be involved in their local community and these little libraries are a wonderful way to promote the reading habit among the next generation."
Council invited children's participation in this project through Council's new online portal Kids Say which creates a space for children's voices. The children asked property owners for permission and to take responsibility for each library, ensuring they would be safe for kids in the neighbourhood.
Eleven sites met all criteria and there is an even spread through the whole Blue Mountains local government area. The libraries are now stocked with books suitable for children of 0-12 years of age, kindly donated by Blue Mountains Library.
"Research shows that reading for pleasure is hugely important for children – not only for their literacy but for their emotional development too," said Cr Greenhill. "Reading builds resilience, happiness, empathy and communication, leading to improved life opportunities. This all contributes to a healthier, happier community."
For more information on the children's street libraries go to: Kids Say. For more information on Council's library events for children go to Blue Mountains Library website.
Photo: Eva and Van Faull at the Blaxland Kids Street Library
Source: 11 new Kids Street Libraries