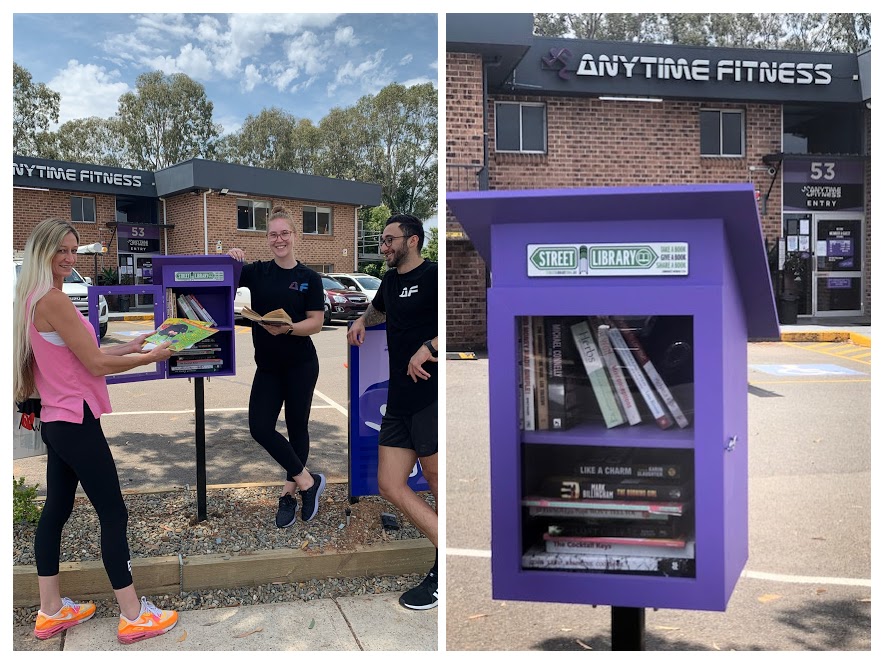 Anytime Fitness Winston Hills is more than just a gym that focuses on physical fitness. We like to engage and support our local community to focus on health as a whole, which includes having a positive mindset, good nutrition and feelings of belonging.
This is why we have become part of the Street Library movement. Reading helps contribute to growth, learning and relaxation.
You don't have to be a member of Anytime Fitness Winston Hills to be a part of our journey. Anyone can grab a book or drop a book off of any kind at our Street Library. Share the love of books with our local community.
Our Street Library offers an array of books that cater to all people of all ages and interests.