According to the Gregorian calendar, summer is officially coming to a close. But at SLA we're confident there are a good couple of beach-going months ahead of us.
We love seeing Street Libraries at beaches and surf clubs around the place, but have you had the good fortune of experiencing a Beach Toy Library? The concept is another win for the sharing economy.
A Beach Toy Library involves a simple box-type structure situated on or near a beach, where buckets, spades, sand moulds and even body boards can be donated for all to enjoy. And it works! Reports are filtering through regarding a few sightings locally, but it seems the concept is quite well-established internationally.
Any initiative that helps minimise the amount of beach-going paraphernalia required these days works for us.
Have you seen any Beach Toy Libraries in your travels? Let us know in the comments below.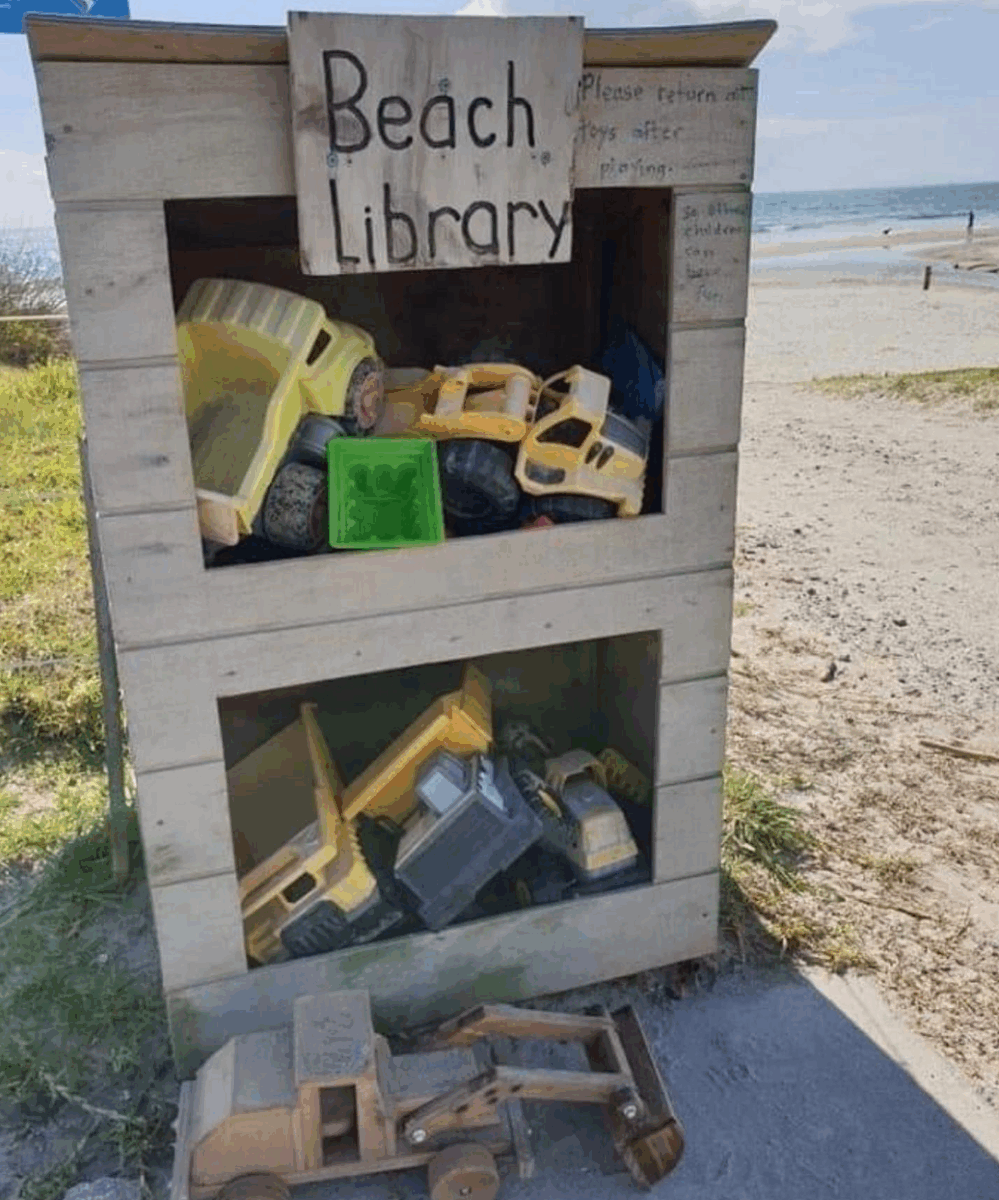 Pic courtesy of Amazing World. Thank you.