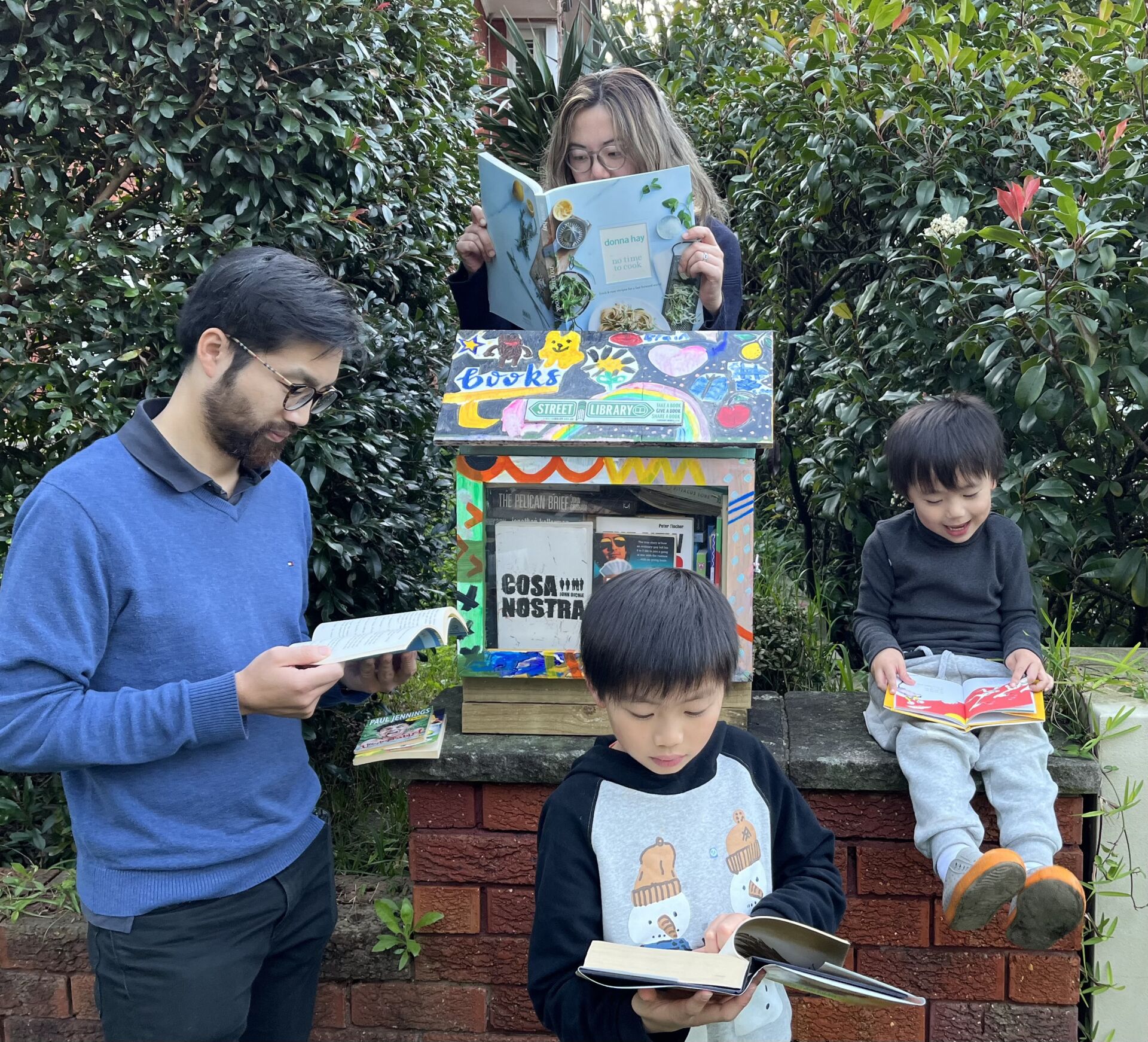 This gorgeous Castle Cove neighbourhood can definitely pulls weight when it comes to the collective community effort!

This Street Library was decorated by the local families in the local fruit & veggie co-op and they also kicked off the book donations. Are there any surprises that cookbooks are usually the first to be grabbed? 🙂 

They accept all books and especially love children's picture books. So many kids are walking past and opening the Street Library to discover a book.

The Street Librarians accept contributions of eligible cans and bottles to exchange at the Return & Earn, all proceeds go towards maintaining the Street Library and keeping the contents afresh whilst also saving the environment. What's not to love about having a Street Library!
"The Street Library is almost two months new and it is wonderful to know books are going out into the community! It means you can also take a peek at the artwork painted on the inside of the library."