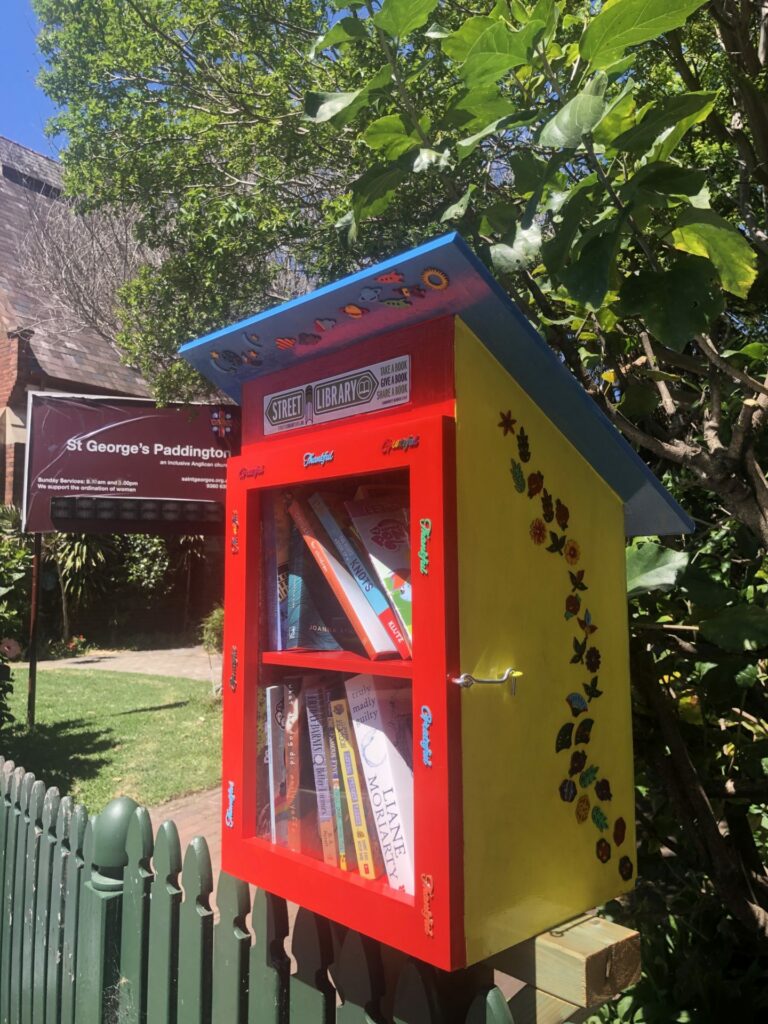 The St George's Anglican Paddington Street Library is right at the Five Ways intersection next to a bus stop and right near our front gate. It's a great spot that our community regularly passes and we're loving having our Street Library in full view!

Our Something New community (a monthly gathering of kids & adults exploring the good life in God's beautiful and broken world) painted it and stocked it up. We were doing a week on GRATITUDE and we were reflecting on all the good gifts we receive and how to notice and pay attention to blessings. We reflected on the story of the ten lepers who Jesus heals and the one who comes back to say thank you from Luke 17. We celebrated the good by painting and launching the street library, as well as doing some gardening, origami and having a gratitude circle.

We painted our library in primary colours and decorated the front with 'thankful' and 'gratitude' signs that each participant decorated. Our church has beehives so one side has a honey comb design (we're very thankful fo bees and all they do to pollinate plants). The other side shows growing living things and flowers.

We love Five Ways Paddington where people walk everywhere and use the local shops. One shelf is for adult books and one for children and young adults. Our library is in a high foot-traffic zone and books come and go like hot cakes!