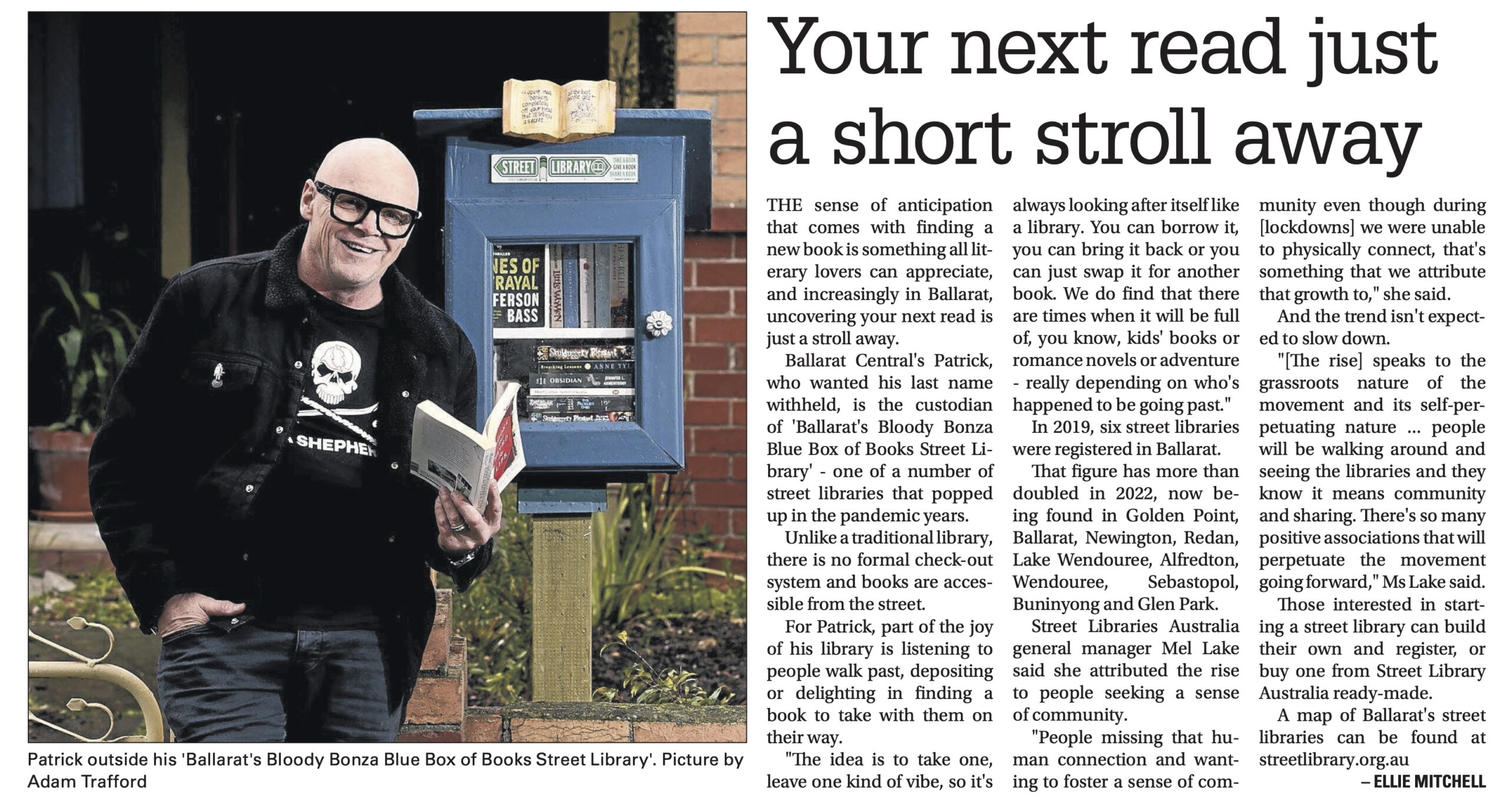 We were pretty thrilled to read in the Ballarat Courier recently that the Street Library population in Ballarat, VIC, has more than doubled since the start of the Covid-19 Pandemic. 
There aren't many figures that have come with the pandemic that we welcome or endorse, but this is one we will gladly get behind! The growth is something that our new General Manager, Mel, attributes to our need to feel community connection during tricky times. You can read more in the article here.  
Big thanks to our Ballarat Street Librarian extraordinaire, Patrick, for taking the time to share his experience with the community.