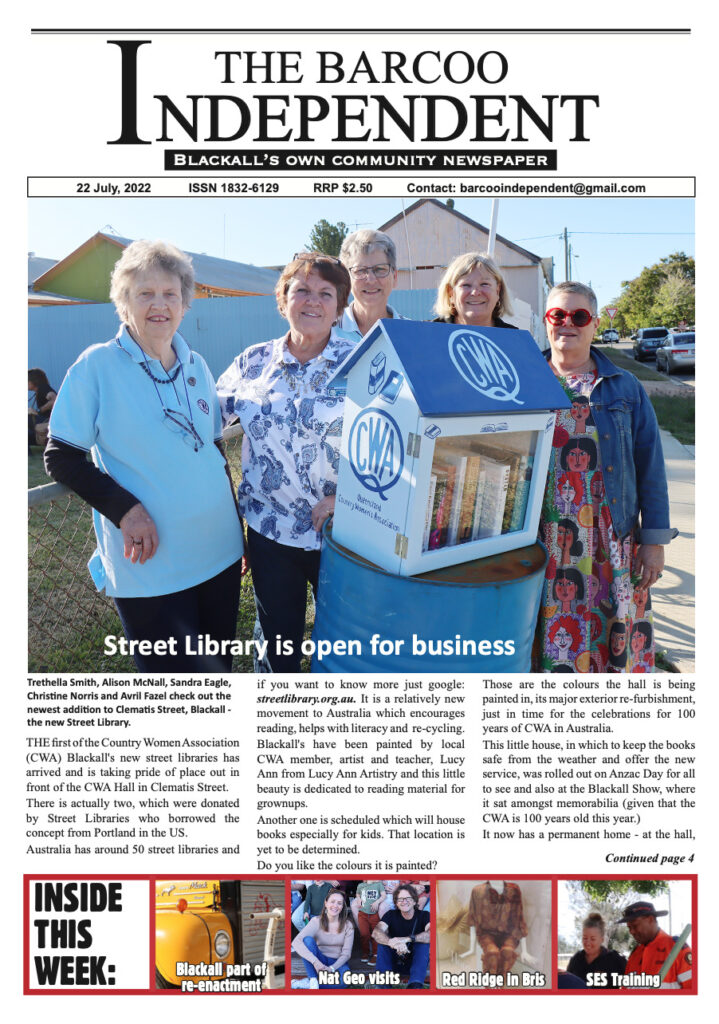 Remember the wonderful women of the Blackall Country Women's Association (CWA)? These ladies have partnered with Street Library Australia to establish Libraries in the outback town of Blackall, in Queensland, along the banks of the Barcoo River.
We're thrilled about a recent front cover of The Barcoo Independent, Blackall's indepently owned and run newspaper, which featured members of the Blackall CWA with the first of their two Street Libraries, painted by CWA member, artist and teacher, Lucy Ann.
Thank you to The Barcoo Independent and thanks also to Blackall!
If you'd like to find out more about our Donation Program, visit this page to learn more about the waitlist process.