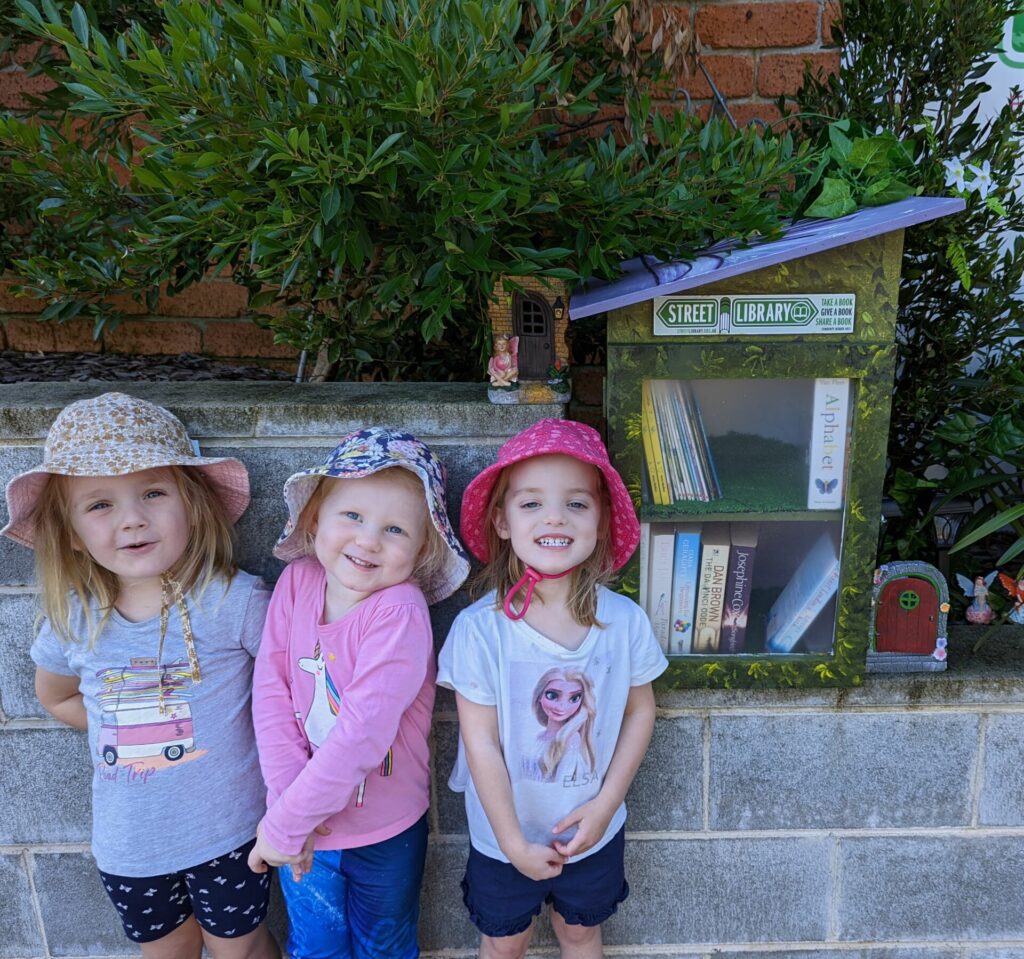 Congratulations to the children of Dido St Early Learning Centre in Kiama, NSW, on Wodiwodi land, who held a pie drive to raise the funds to purchase the Two Story House Street Library.

Families of children who attend the service as well as the wider community are encouraged to use the library, which has been lovingly decorated and fit out with props to encourage storytelling through role play (for children and their grownups!).
Street Librarian and centre director Kate says: "The children love finding new books inside, which they look for each drop off. It is like a present. The fact that there is no exchange of money is so surprising for them and puts a big smile on their face that they can just take a book of choice without paying."
It's never too soon to encourage a love of literature and sharing.