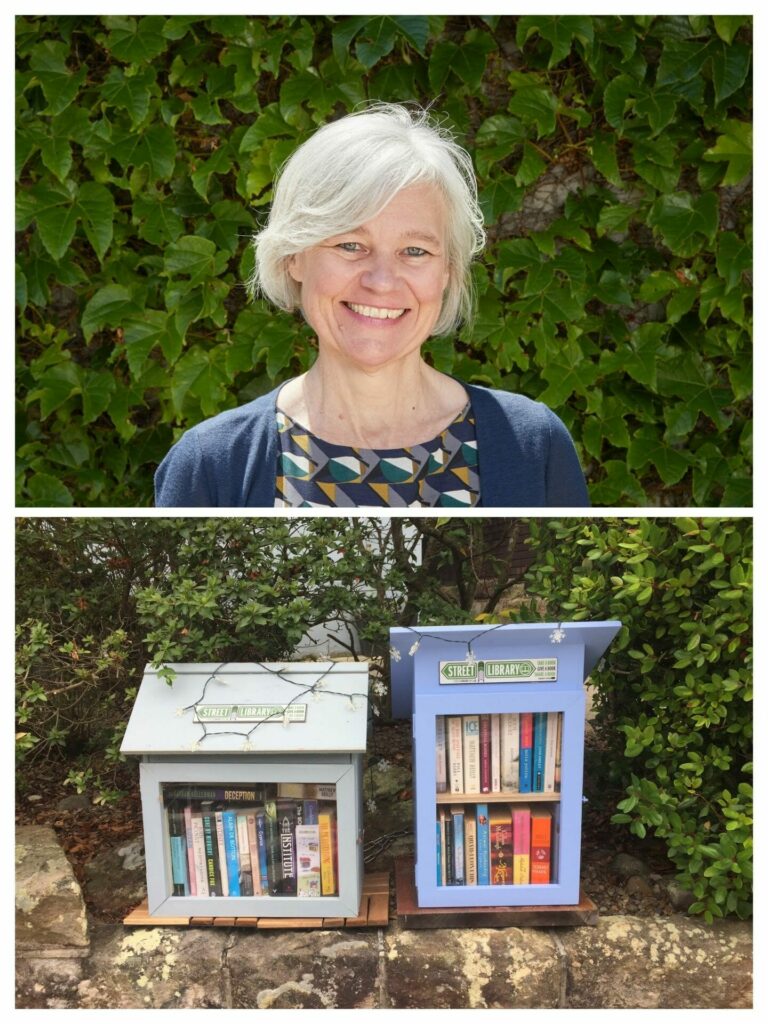 The quiet library – Moore Street Library, Vaucluse/Watsons Bay

In March 2017, the Moore Street Library kicked off by simply putting the street library out, stacked with a variety of books. It always been a diverse library of books to share – fiction, literature, non-fiction, travel books, the occasional cookbook and some children's books. I was surprised and delighted that within the first few days, books had been taken, the first of which was Nietzsche's "Twilight of the Idols". But crime fiction and literature seem the most popular. The overflow bookshelves inside keep growing as new contributions come in, and its been such a success that recently I added another library.

There is a steady flow of new contributions (thank-you if you are reading this!), and a weekly refresh to maintain the diverse content. Given how much I love books and reading, its been a really lovely addition to my routine: checking what's come in, what's gone out, adding new books, and occasionally putting something special out (this morning I put one of Clive James' novels out. Vale).

Its in a quiet, no-through road, but steps at the end of the cul de sac lead down to Gibsons Beach, so there's lots of foot traffic, and the opportunity to grab a book to read on the beach. On warm weekends, an additional plastic tub of books goes out. Neighbours, tradespeople, those walking down to the beach, dog-walkers, and local residents all share in the delight of finding this small communal object.

It's what I would call a 'quiet' library. There was no launch and no promotion but by its very presence, it creates and sustains a sense of community. All can feel part of communicating through sharing books, and it has brought enormous pleasure to all those who know its there, and to people who find it on their walk. There is something very special about how the Moore Street library embodies community and participation – not in a street party, fanfare way – but in its quiet presence, allowing anyone and everyone to be part of it in whatever way they wish.