Find us opposite Henley Park in Concord, where there's plenty of space for you and your dog to run around as well as a gated place playground.
Our vibrantly painted street library that we'll always remember as one of our COVID-19 family projects.
Located at:10 Castlereagh St Concord NSW 2137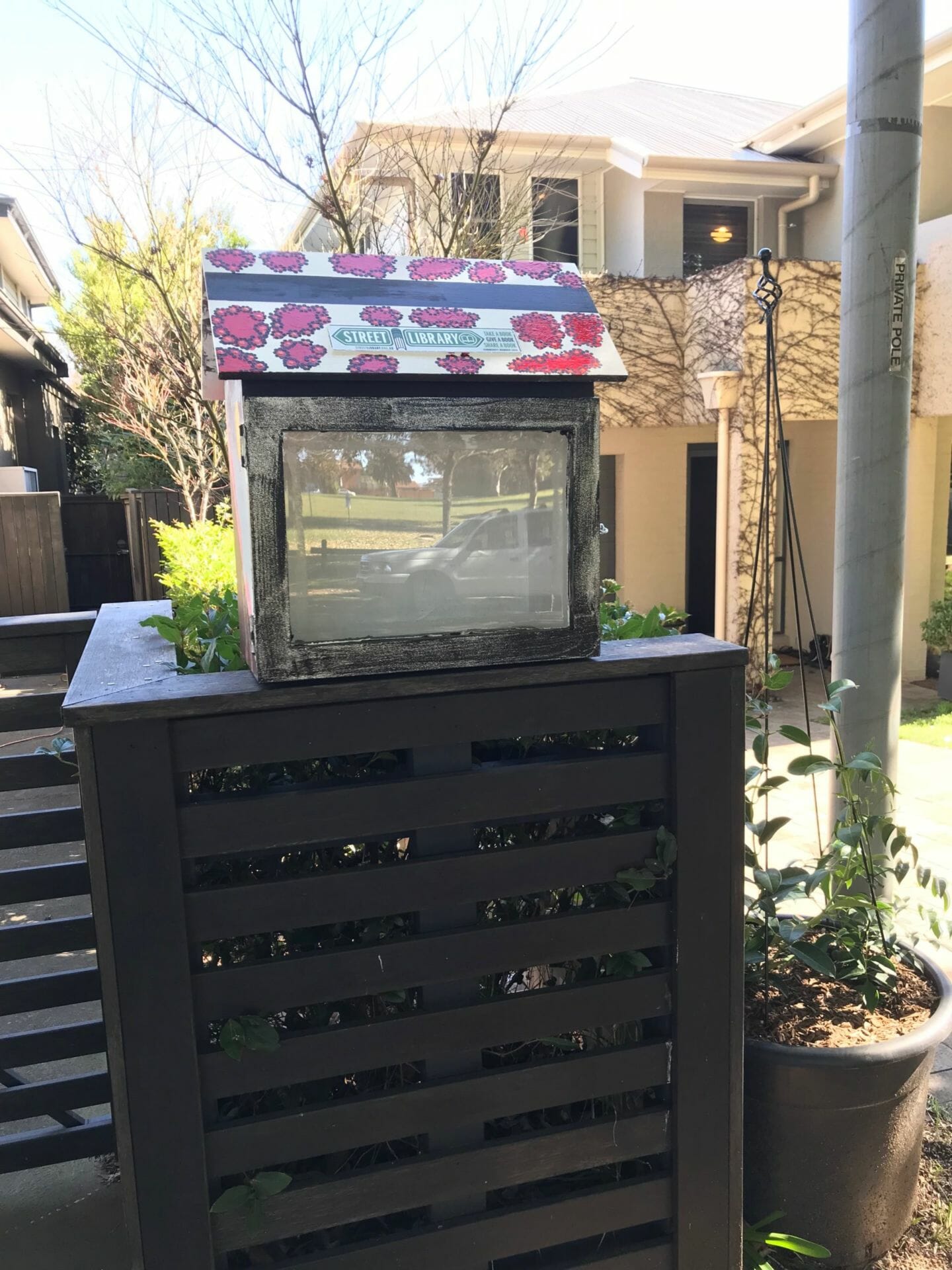 Contact this librarian
We will NOT be forwarding your message if it is regarding donations. You do not need permission to donate your books. Go visit a Street Library today there is no need to fill in this form.