A colourful Free Library filled with colourful books for young and everyone else. A labour of love designed by the Flynn family for your enjoyment. We have met some wonderful people (fellow custodians) nearby and look forward to meeting more. Please feel welcome to take a book, leave a book or both. Happy reading!
Located at:11 Bolas Court, Myaree, Western Australia, Australia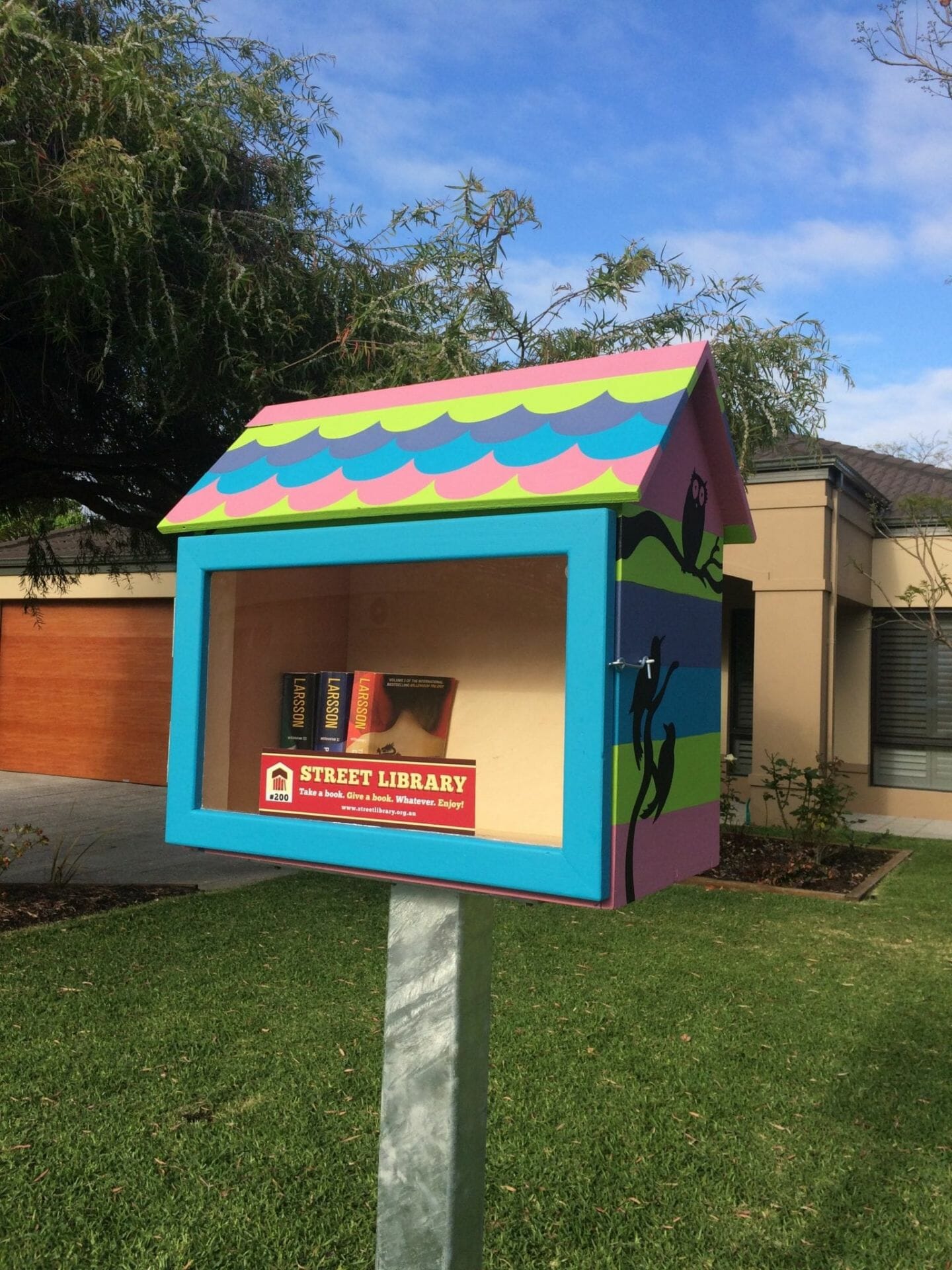 Contact this librarian
We will NOT be forwarding your message if it is regarding donations. You do not need permission to donate your books. Go visit a Street Library today there is no need to fill in this form.