Double decker library. Adults up top.
Kiddies below. Strong tween girl influence.
We love connecting with our neighbourhood.
Located at:11 Brunswick Terrace Mullumbimby NSW 2482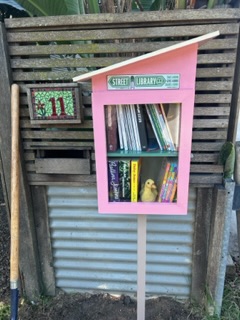 Contact this librarian
We will NOT be forwarding your message if it is regarding donations. You do not need permission to donate your books. Go visit a Street Library today there is no need to fill in this form.