We have an array of children's picture books and chapter books, old and new classics. When available, we also provide fresh seasonal produce from our veggie garden.
We want to provide a space in our wonderful community to share more and waste less.
Located at:20 Cabane Circuit Mount Duneed 3217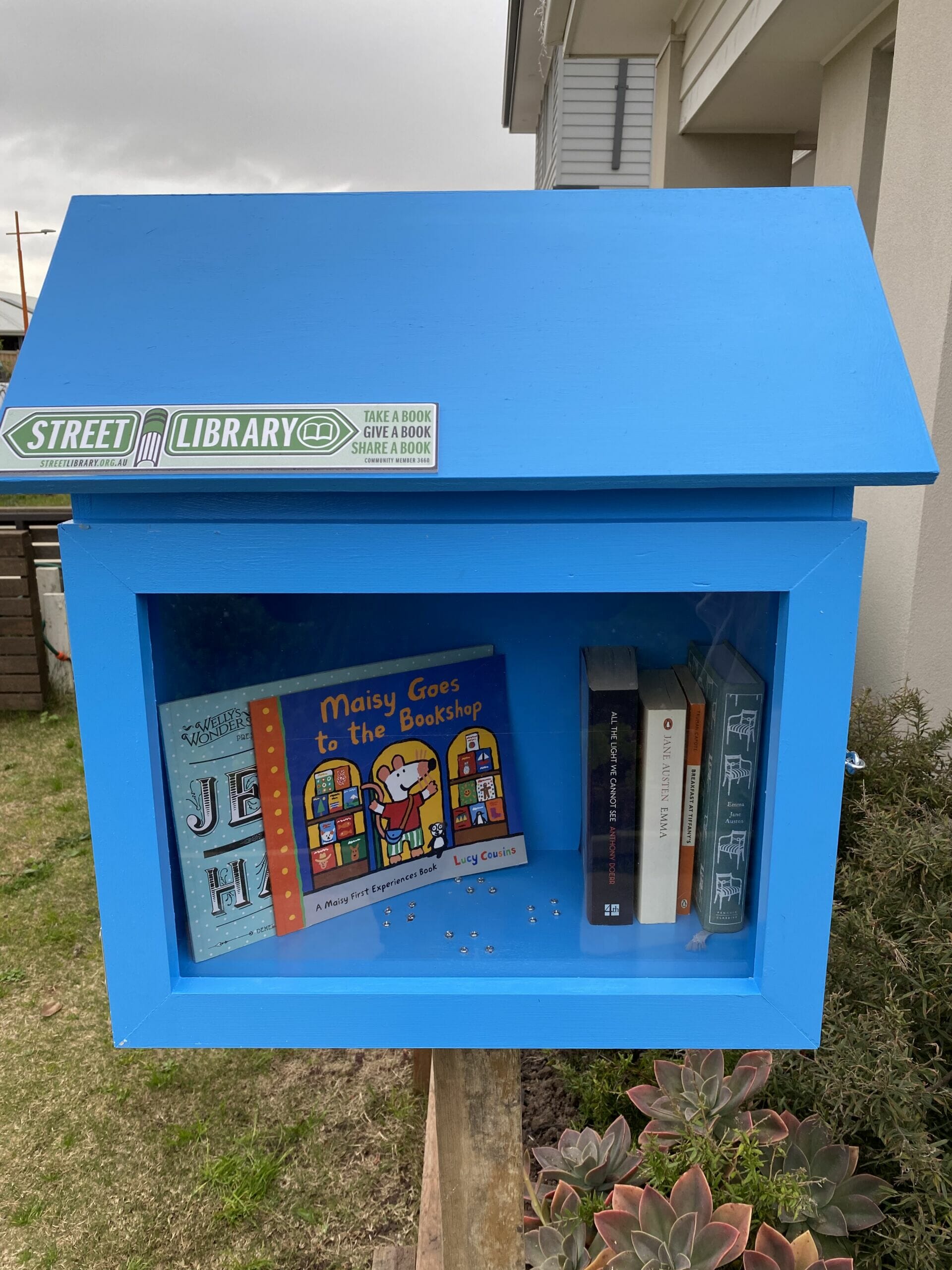 Contact this librarian
We will NOT be forwarding your message if it is regarding donations. You do not need permission to donate your books. Go visit a Street Library today there is no need to fill in this form.