DNHLC is a not for profit organisation where our community can get together to connect, laugh, learn and create. One of the pillars of our onsite Marsh Mender Hub is "Share" and what better thing to share in the world than a book!
Our library was generously donated by Street Library and painted with love by one of our committed art groups.
Located at:33-35 Jonathan Drive, Darley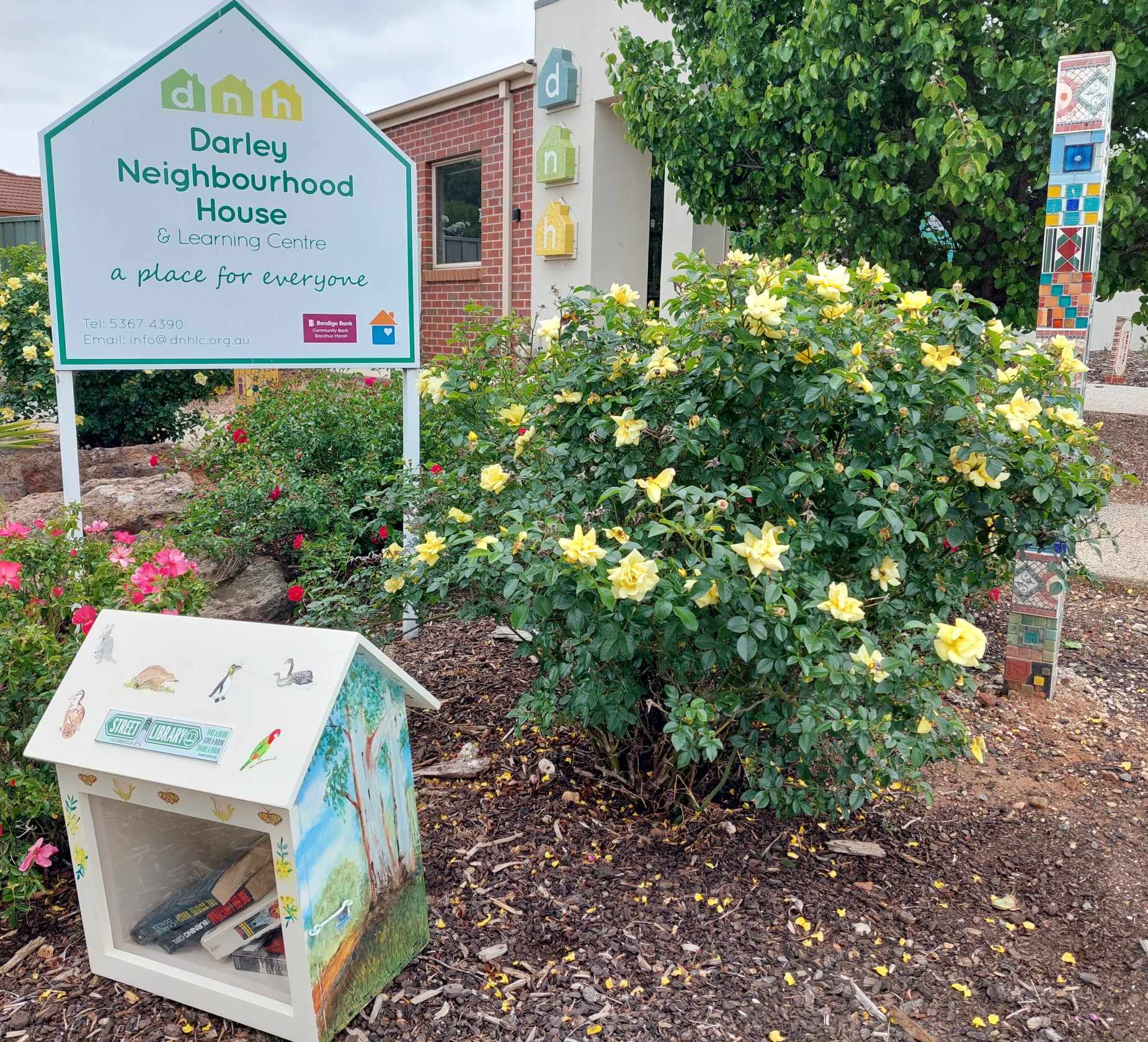 Contact this librarian
We will NOT be forwarding your message if it is regarding donations. You do not need permission to donate your books. Go visit a Street Library today there is no need to fill in this form.