Newly placed library; within the first 48hrs books were taken and replaced. Great selection of contemporary Australian authors.
Lots of books to read. These books have been read and loved so come along and choose a book.
Located at:60 Darvall Rd Eastwood (cnr Clanwilliam Rd) Sydney NSW Australia 2122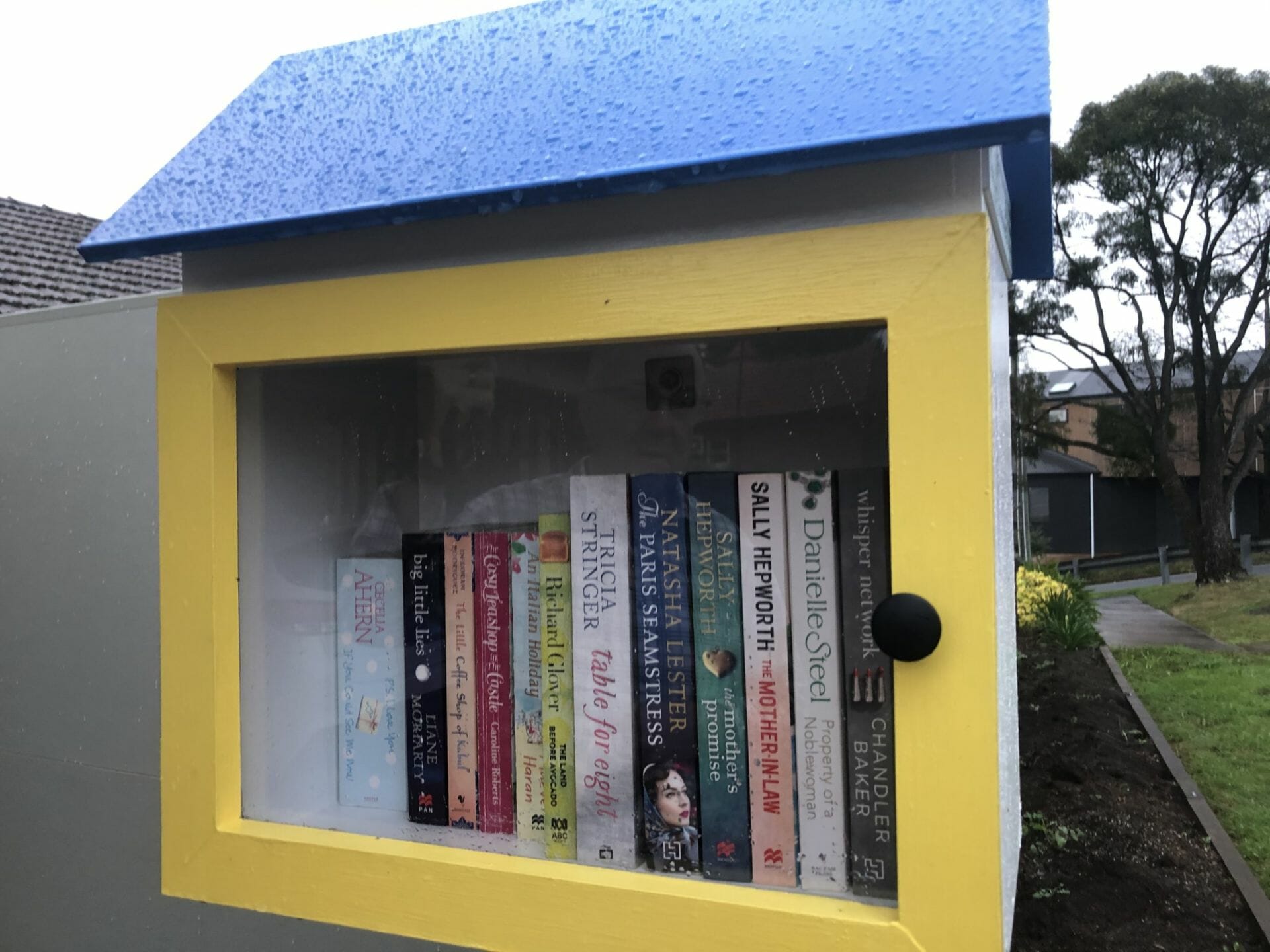 Contact this librarian
We will NOT be forwarding your message if it is regarding donations. You do not need permission to donate your books. Go visit a Street Library today there is no need to fill in this form.