Swing by, pick up or leave a kids' or grown-up book, visit Dewrang playground and bush reserve, check out the views to Long Reef from the end of the street.
Our street library was handcrafted by Grandpa Mike.
Located at:6 Dewrang Avenue, Elanora Heights, NSW, 2101, Australia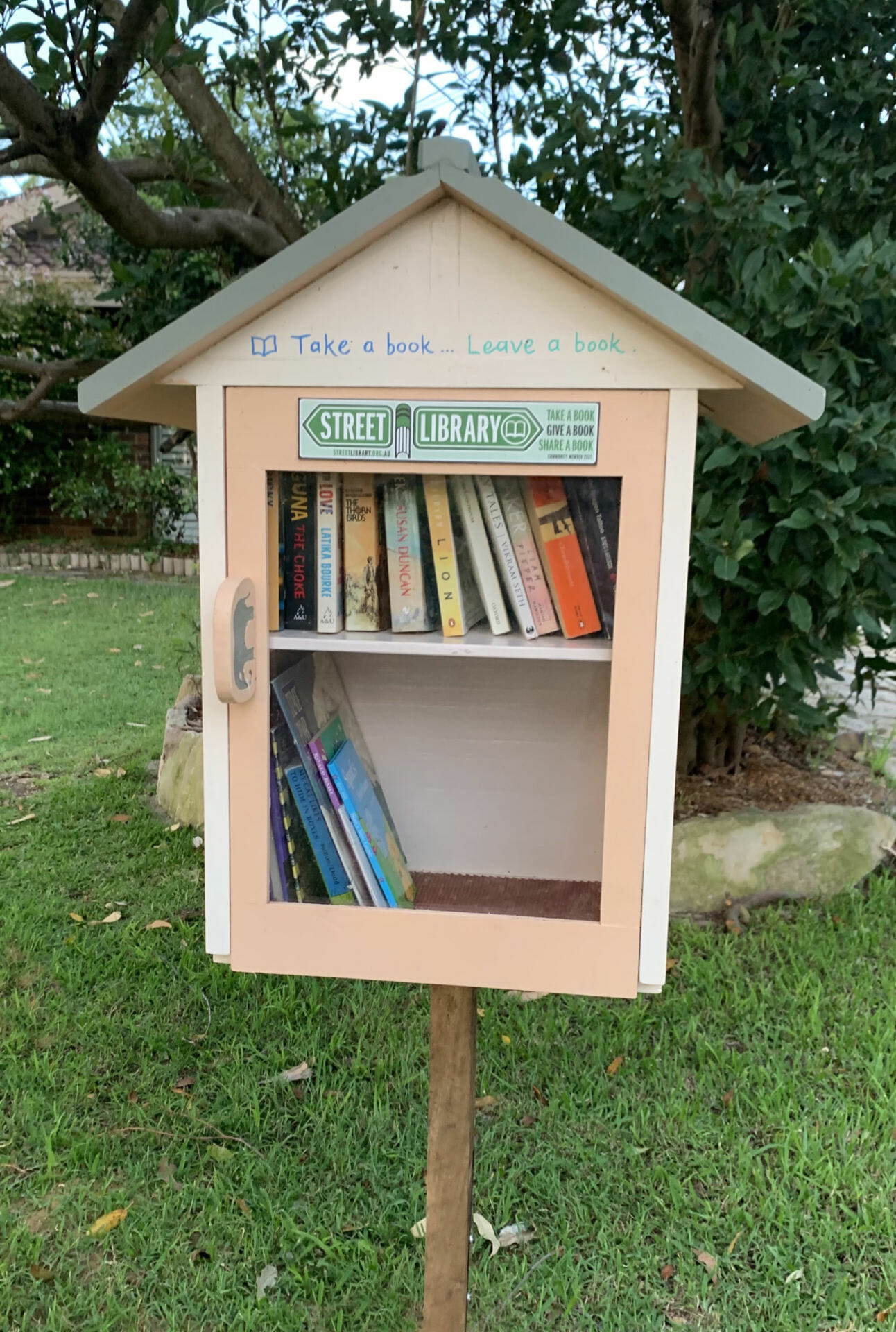 Contact this librarian
We will NOT be forwarding your message if it is regarding donations. You do not need permission to donate your books. Go visit a Street Library today there is no need to fill in this form.