Painted in blue, purple, pink and yellow, this street library has a hook for your dog to have a rest while you take a look
We have many interests in this house and are always looking to expand our knowledge.
Located at:22 byrne st wanniassa, canberra, ACT 2903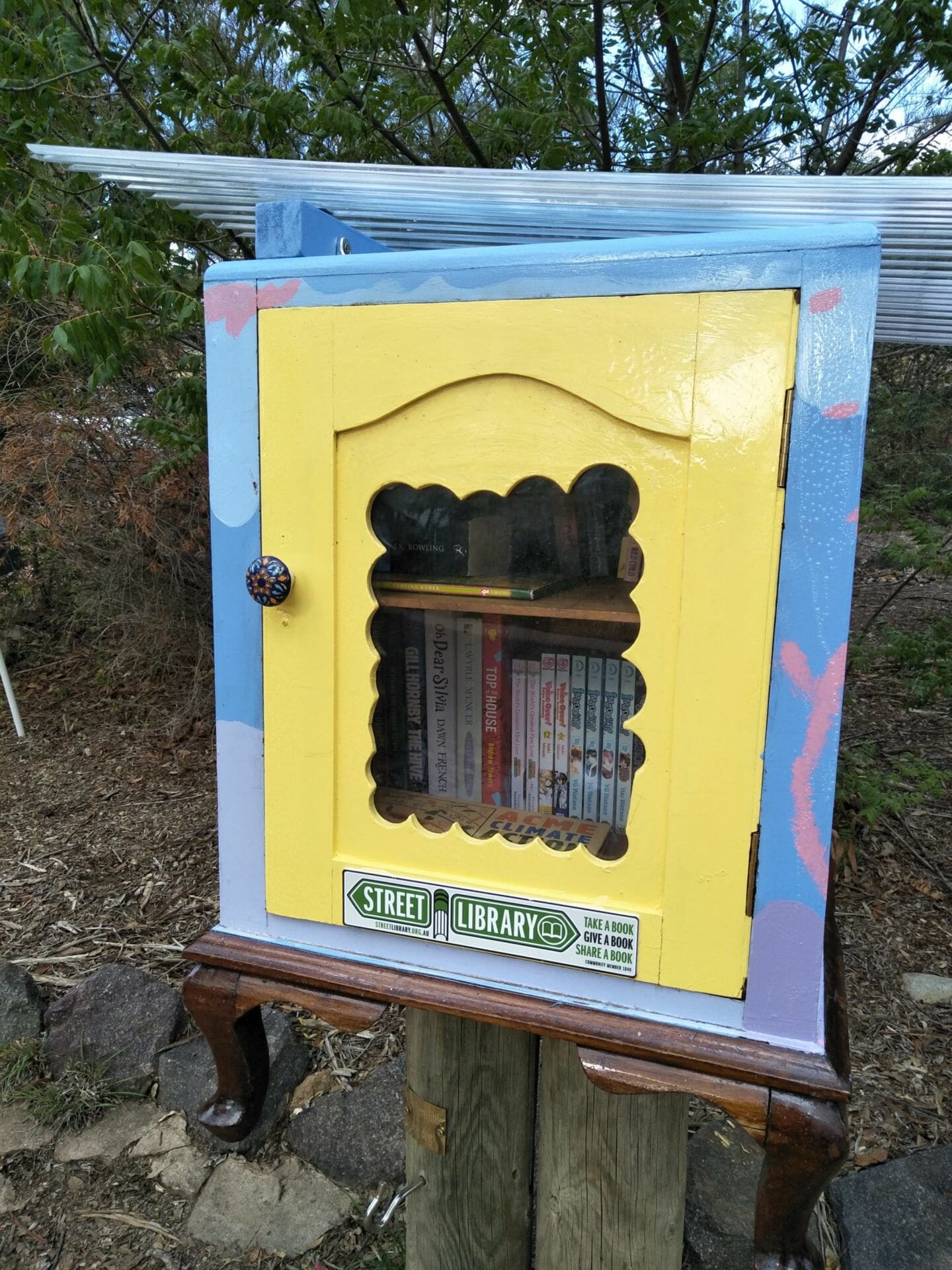 Contact this librarian
We will NOT be forwarding your message if it is regarding donations. You do not need permission to donate your books. Go visit a Street Library today there is no need to fill in this form.