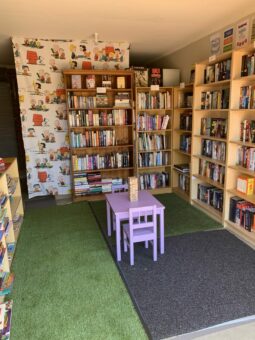 George aka GG had been very fond of reading since he was a kid. He was a big fan of R.L. Stine's Goosebumps series growing up.
GG wanted to find a new way to have a positive impact on his community.  When looking for places to donate books he came across the Street Library concept and thought this would be a wonderful way to bring people together.
Since opening in November 2020, GG has received so much support from the community he decided to expand his street library and convert his garage into a library pop-up!
GG invites all community members to visit his bibliotheca and take part in the community initiative. 'Reading is very beneficial for health and wellbeing.  Having a Street Library is a great way to meet people, make new friends and bring a smile to someone's face.'
Many books are by popular authors and in excellent condition. All genres are offered and there is something for everyone including children.  Visitors are welcome during daylight hours.
Follow GG's Bibliotheca on Facebook and Instagram for garage open times as well as news and updates.  You can also get in contact via email: [email protected].