Its bright red, there are three different levels of books - what's not to love!!!!!
Inspired by local street libraries and my love of books, I decided to create my own!
Located at:13 glenpark Dr, Wonga Park VIC 3115, Australia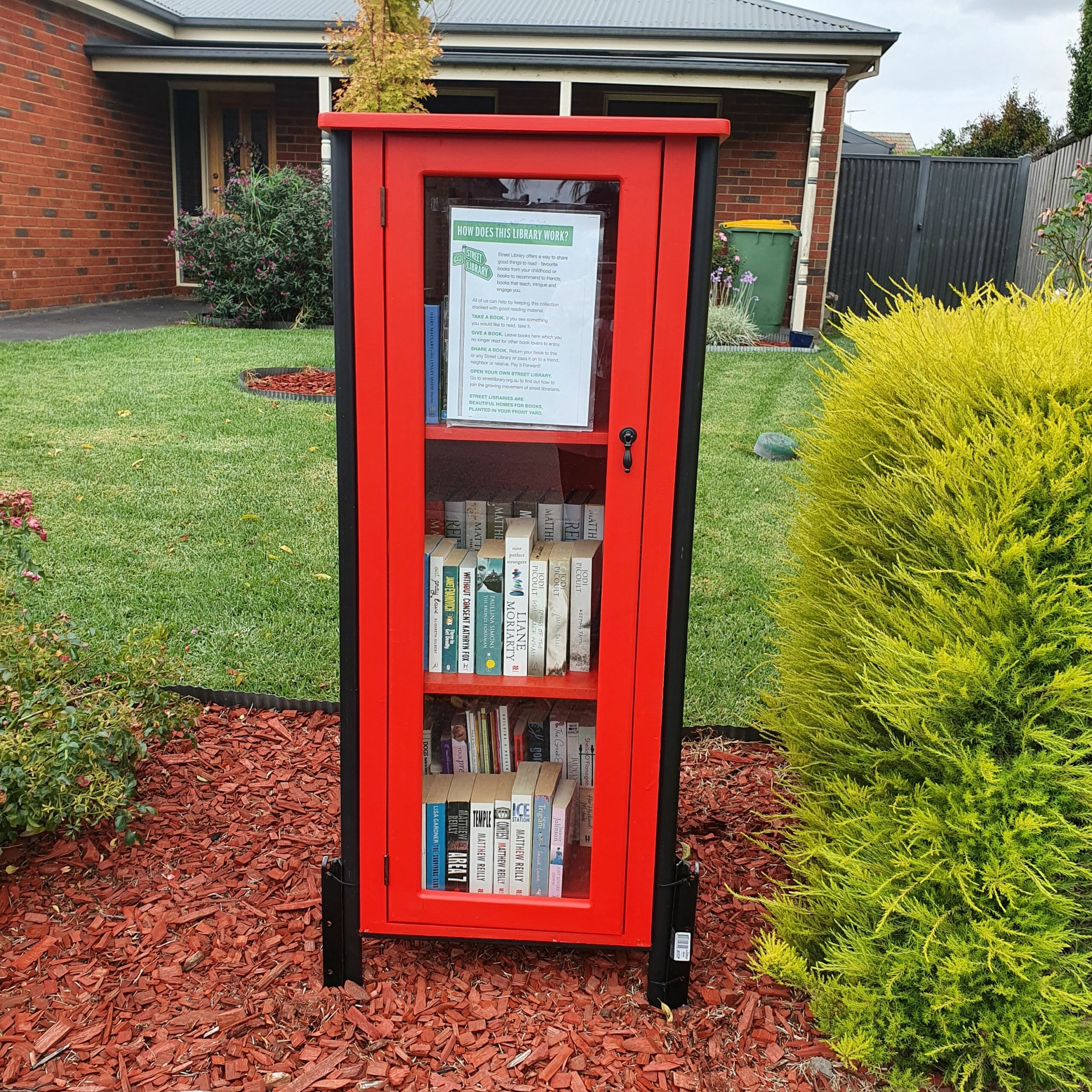 Contact this librarian
We will NOT be forwarding your message if it is regarding donations. You do not need permission to donate your books. Go visit a Street Library today there is no need to fill in this form.