Something for everyone, children's,magazine's, cookbooks and novel's,making teading accessible for all now more than ever in these co-vid #stayathome times.
Grace and her mum Sophie always wanted a street library so clever Daddy made one.
Located at:22 mead crescent Melrose park s.a 5039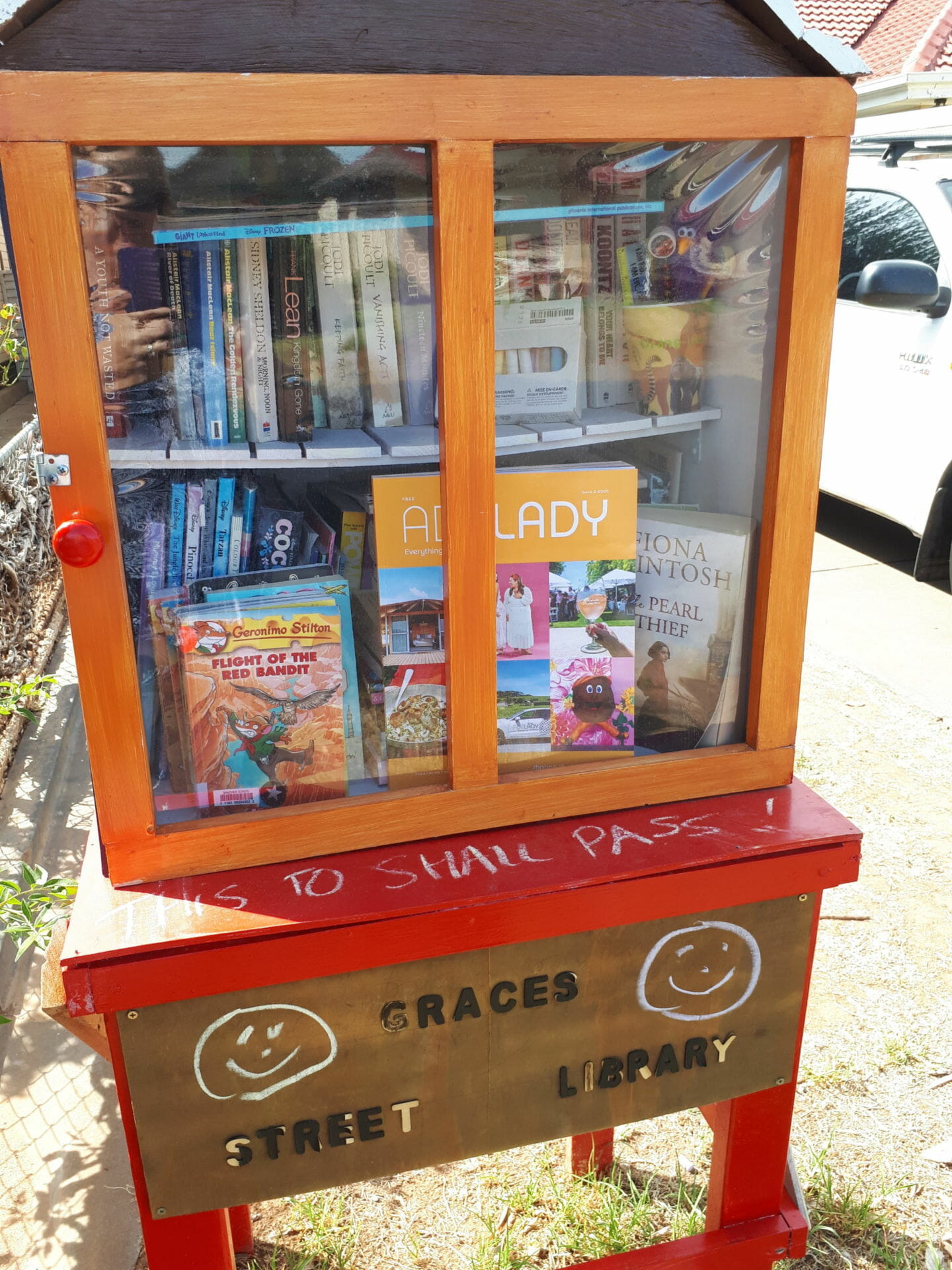 Contact this librarian
We will NOT be forwarding your message if it is regarding donations. You do not need permission to donate your books. Go visit a Street Library today there is no need to fill in this form.