Books for all from cradle to the grave. On walking route to Fairfield primarily school. This Grandma was never encouraged to read as a child,
Made by Grandpa, during Lockdown in COVID 19 out of recycled material
Located at:54 Perry st Faurfield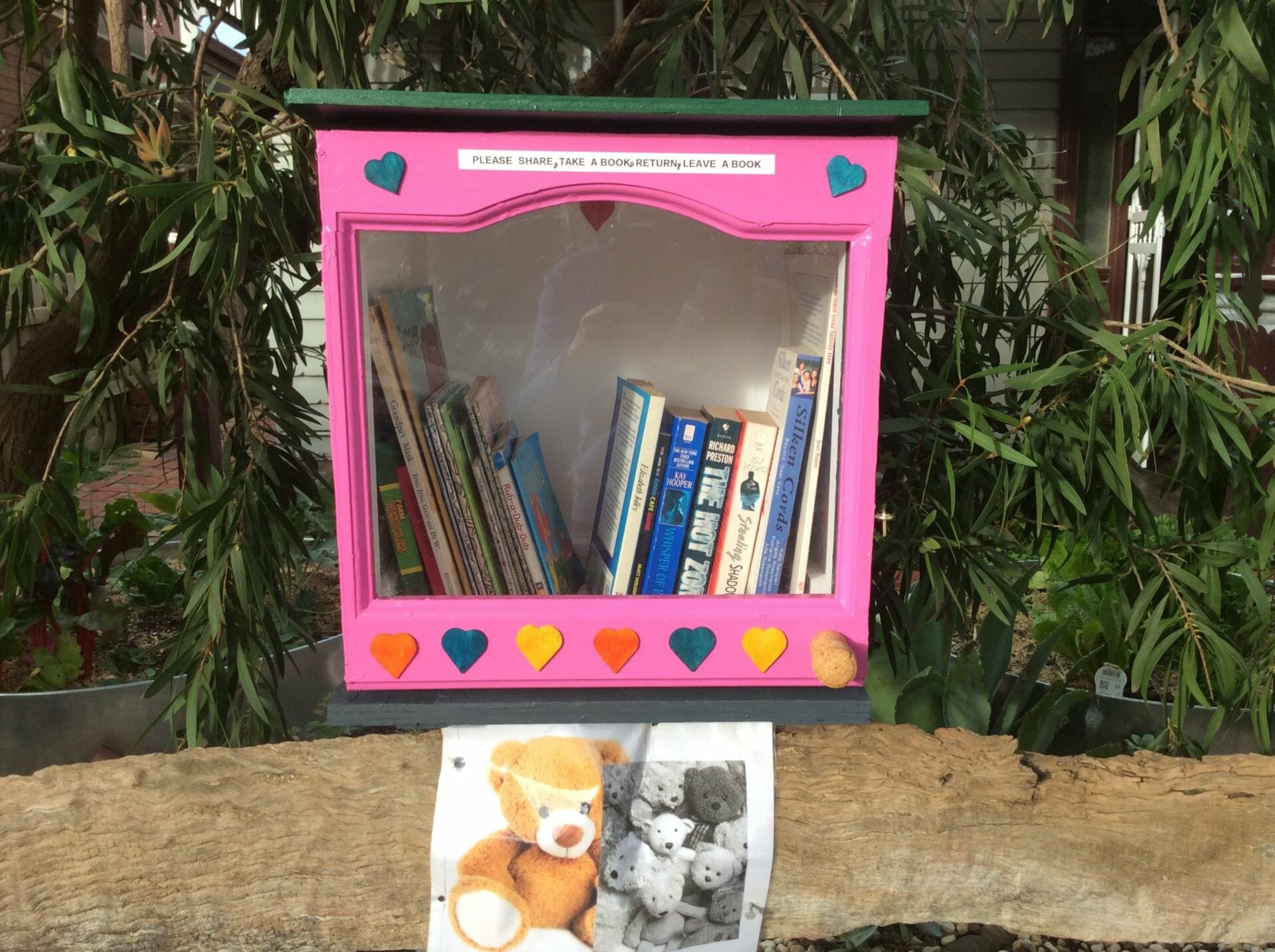 Contact this librarian
We will NOT be forwarding your message if it is regarding donations. You do not need permission to donate your books. Go visit a Street Library today there is no need to fill in this form.