Kids,baby,teen,adult, find out what's in there for yourself. Surprises too.
Find a new joy in reading, smelling, feeling, and discovering…books are like people , everyone has a story to tell.
Located at:House 8 427 Wood Street,Deniliquin,NSW,2710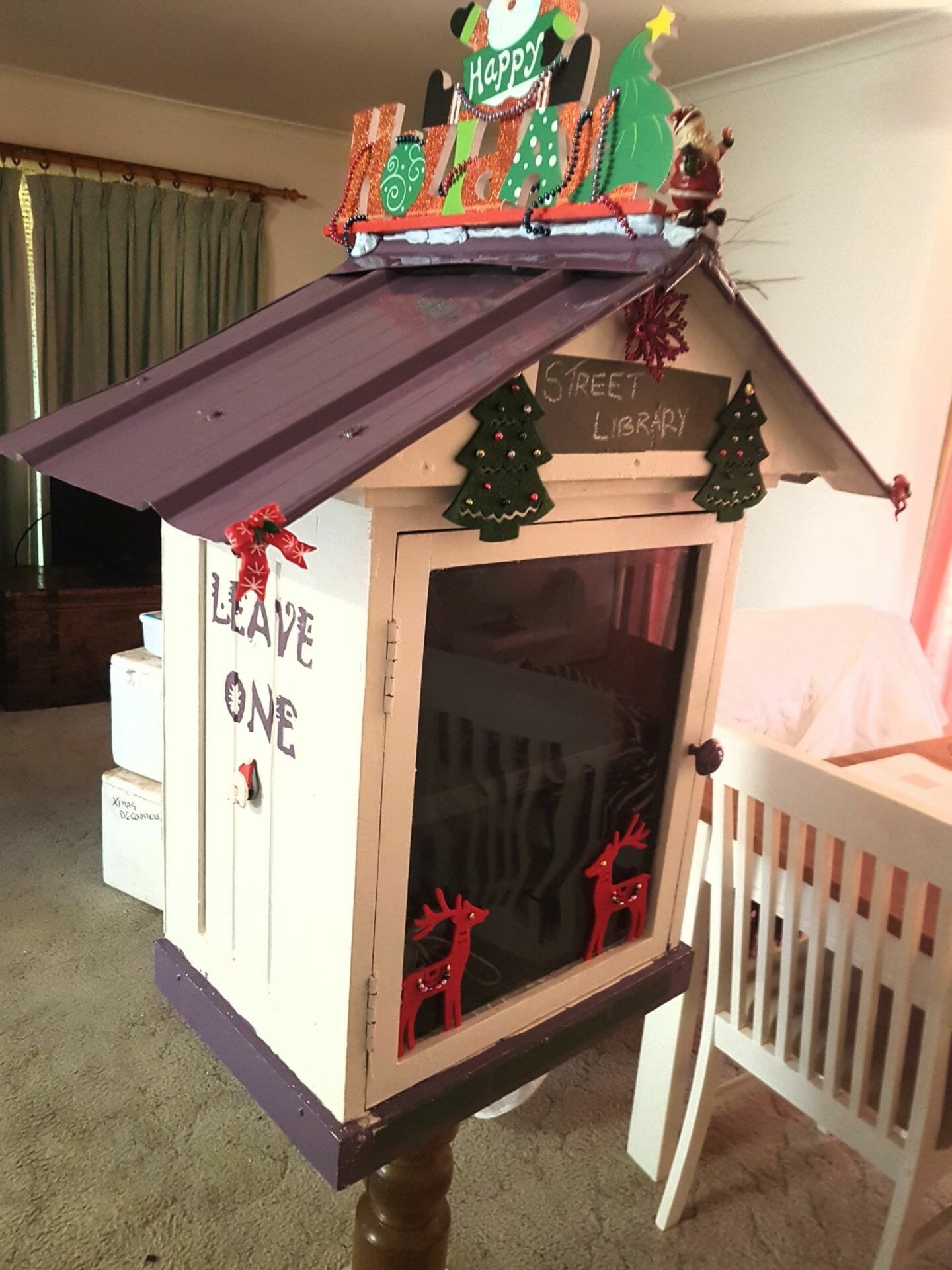 Contact this librarian
We will NOT be forwarding your message if it is regarding donations. You do not need permission to donate your books. Go visit a Street Library today there is no need to fill in this form.