On a cute little Adelaide hills street, a hidden gem and views of the trees.
This library was a handmedown library, the original owners used one of their late grandparents hand build kitchen cabinets.
Located at:20 Hill View Road Bridgewater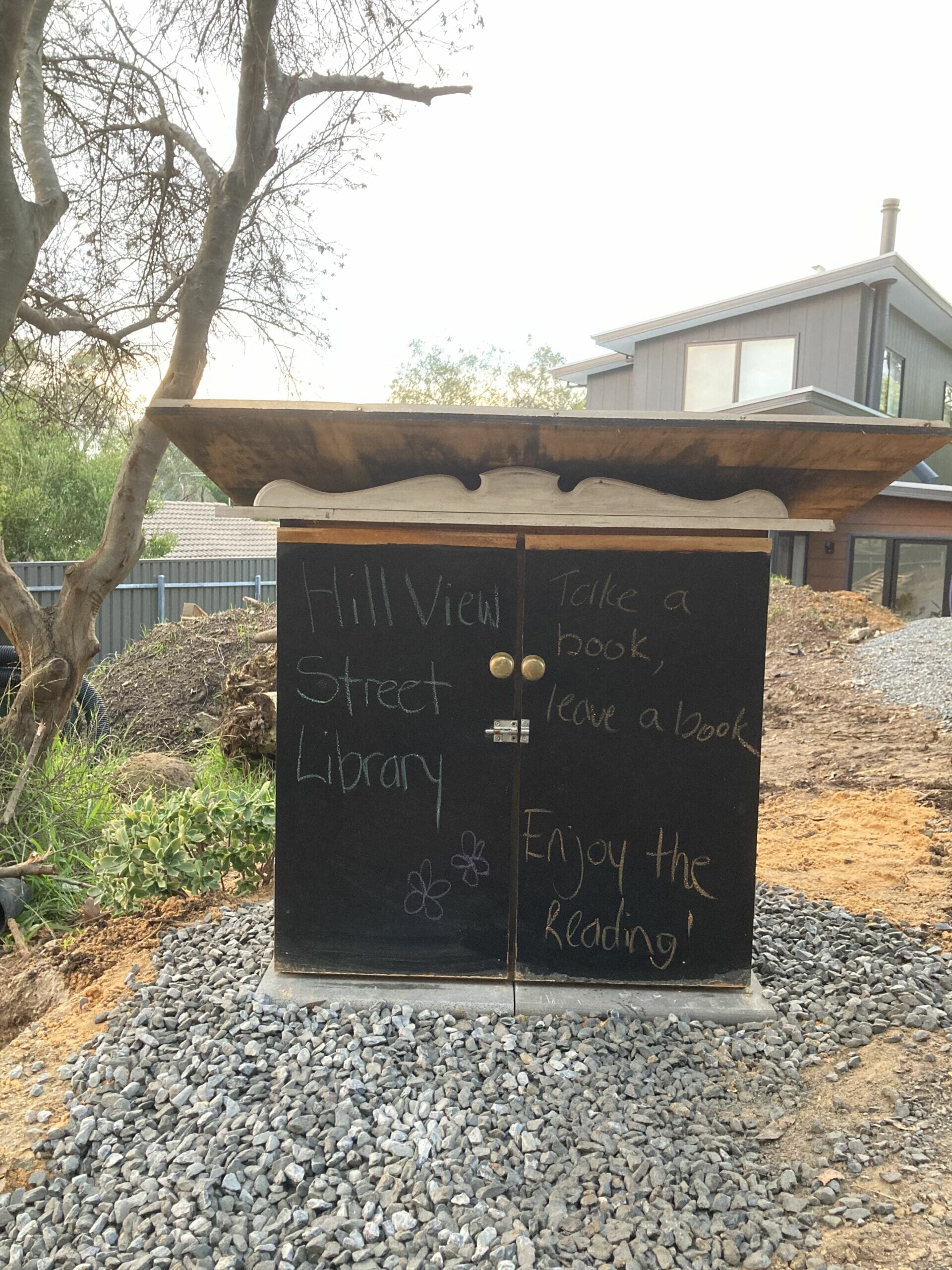 Contact this librarian
We will NOT be forwarding your message if it is regarding donations. You do not need permission to donate your books. Go visit a Street Library today there is no need to fill in this form.