Clunes is the home of the annual Booktown Festival and also the home of our little street library, the Kooka Book Nook. Kookaburras spread joy with their laughter, and books spread joy in a myriad of ways. If you're in the area, call past for a book or magazine, bookmark or flower seeds, and leave us a note or suggestion in the guest book. Happy reading!
A mix of books that we have enjoyed and that we hope that you will enjoy and share!
Located at:54 Talbot Road, Clunes, 3370, Victoria, Australia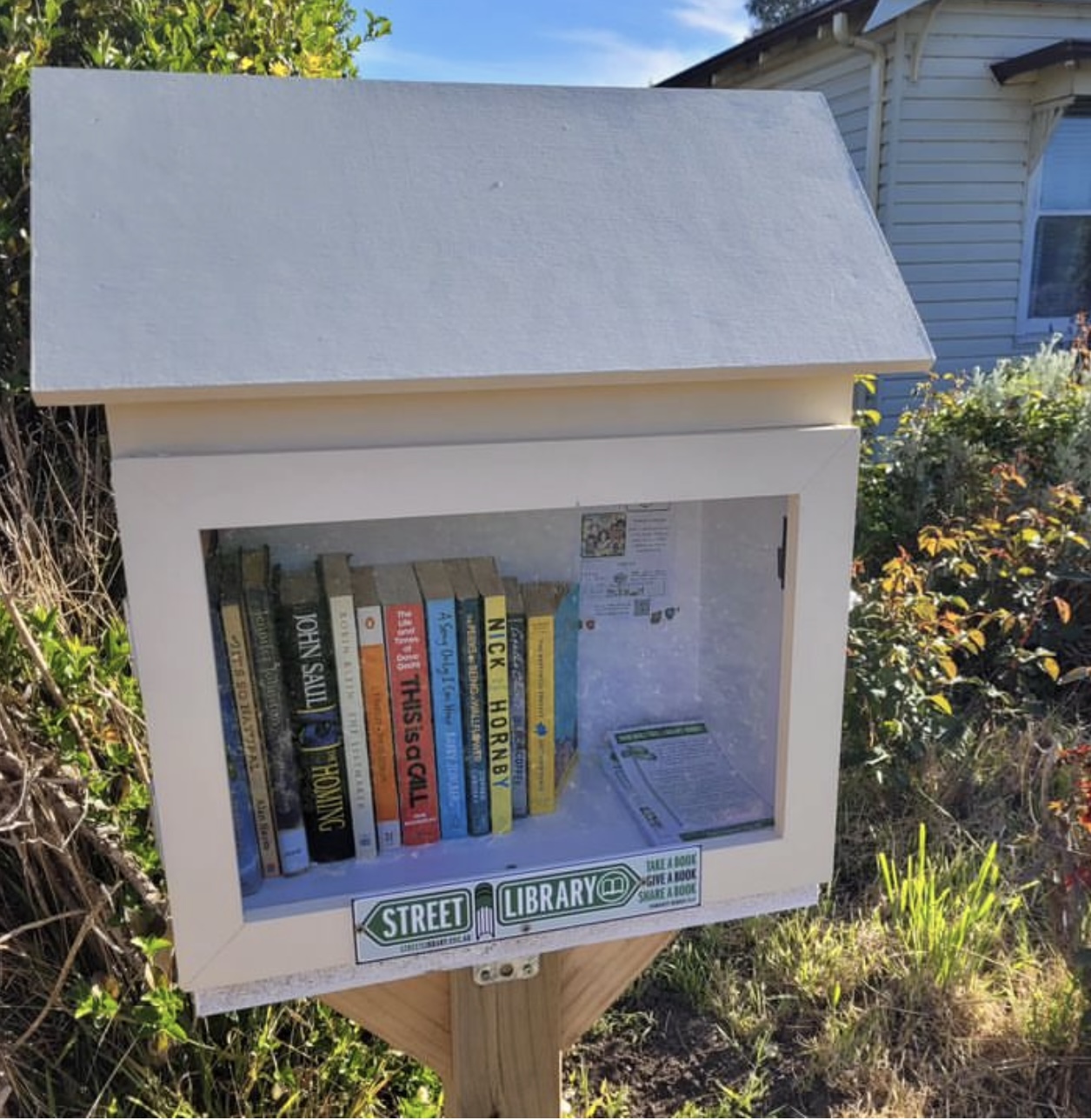 Contact this librarian
We will NOT be forwarding your message if it is regarding donations. You do not need permission to donate your books. Go visit a Street Library today there is no need to fill in this form.