Stop by the Lachlan Street Library on your way to get a coffee or check the surf, for a mix of things for your eyes and ears.
The library sits in our native front garden on Dharawal Country. A family project to pass some time in lockdown.
Located at:11a Lachlan Street Thirroul NSW 2515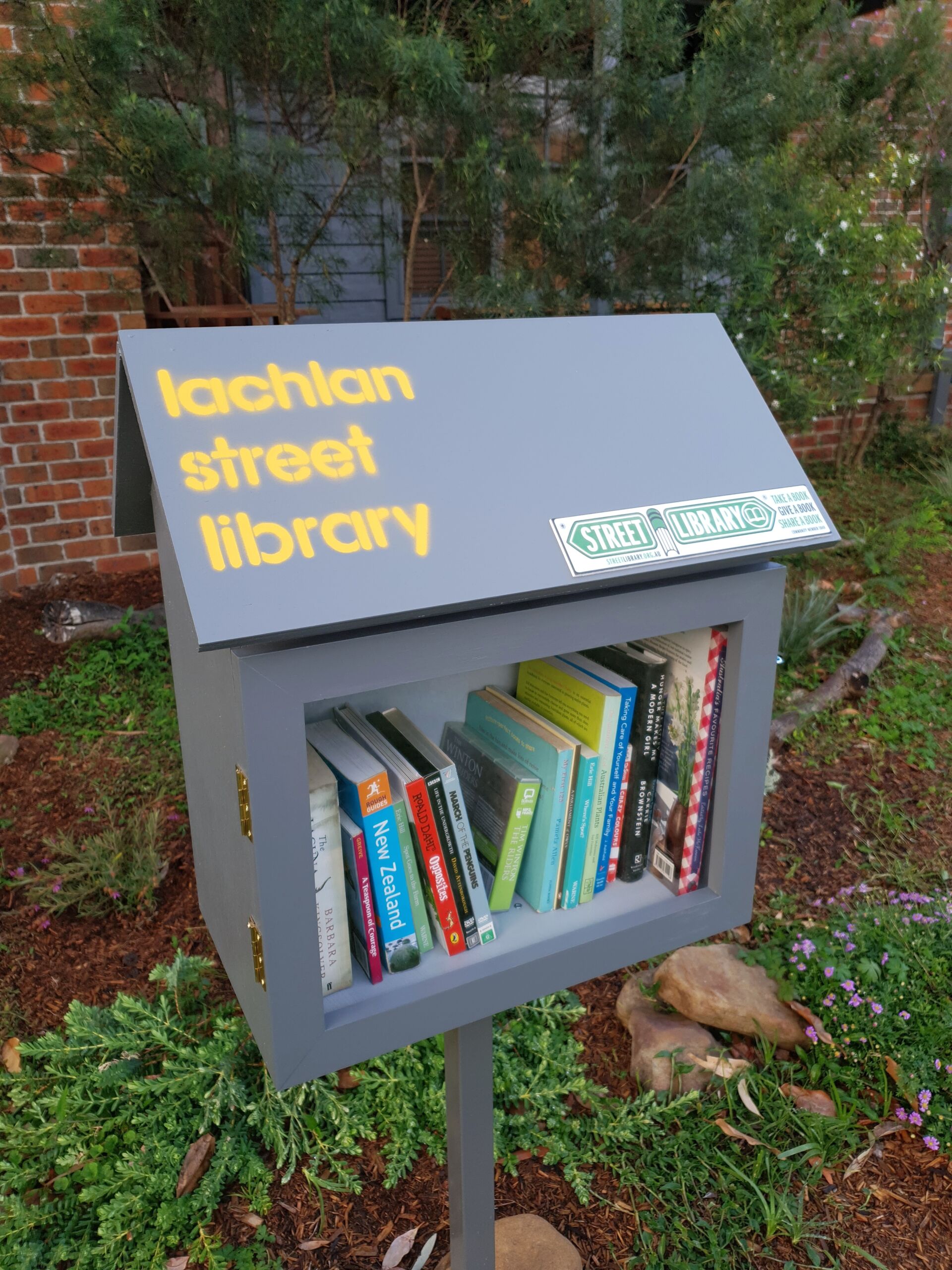 Contact this librarian
We will NOT be forwarding your message if it is regarding donations. You do not need permission to donate your books. Go visit a Street Library today there is no need to fill in this form.