Come and borrow a book. A small but diverse selection.
Walking during the pandemic spotted one so why not do it at my place. Nothing like a good read
Located at:75 letitia street north Hobart 7000 tasmania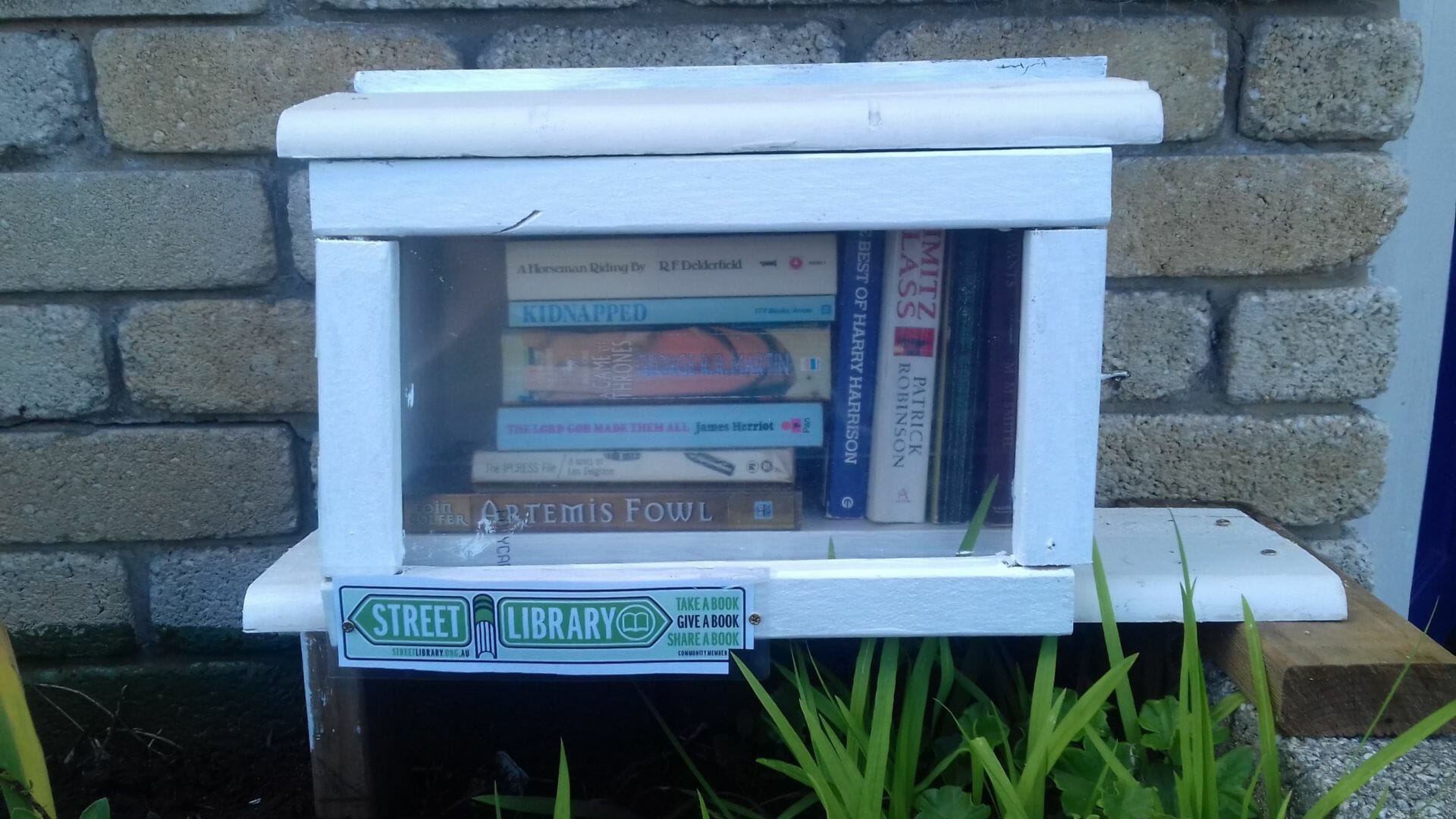 Contact this librarian
We will NOT be forwarding your message if it is regarding donations. You do not need permission to donate your books. Go visit a Street Library today there is no need to fill in this form.