Inspired by our delight with street libraries around the world, we have created Libros del Paraiso (Paradise Books) here in the village of Fishermans Paradise. This little library has been made from repurposed materials sourced locally, including a leadlight window for the door, a Tasmanian oak tabletop for the interior, western red cedar cupboard doors for the external cladding, cyprus floor boards for the gable roof, and red gum sleepers for the post. There's the bonus of a seat, made from a snowboard, for sitting and reading or just enjoying the surrounds of this quiet village, by the waterways of Conjola.
Our Libros del Paraiso caters for adult readers and is stocked with a diverse range of fiction, biographies and non-fiction.
Located at:2 Anglers Parade, Fishermans Paradise, NSW, Australia, 2539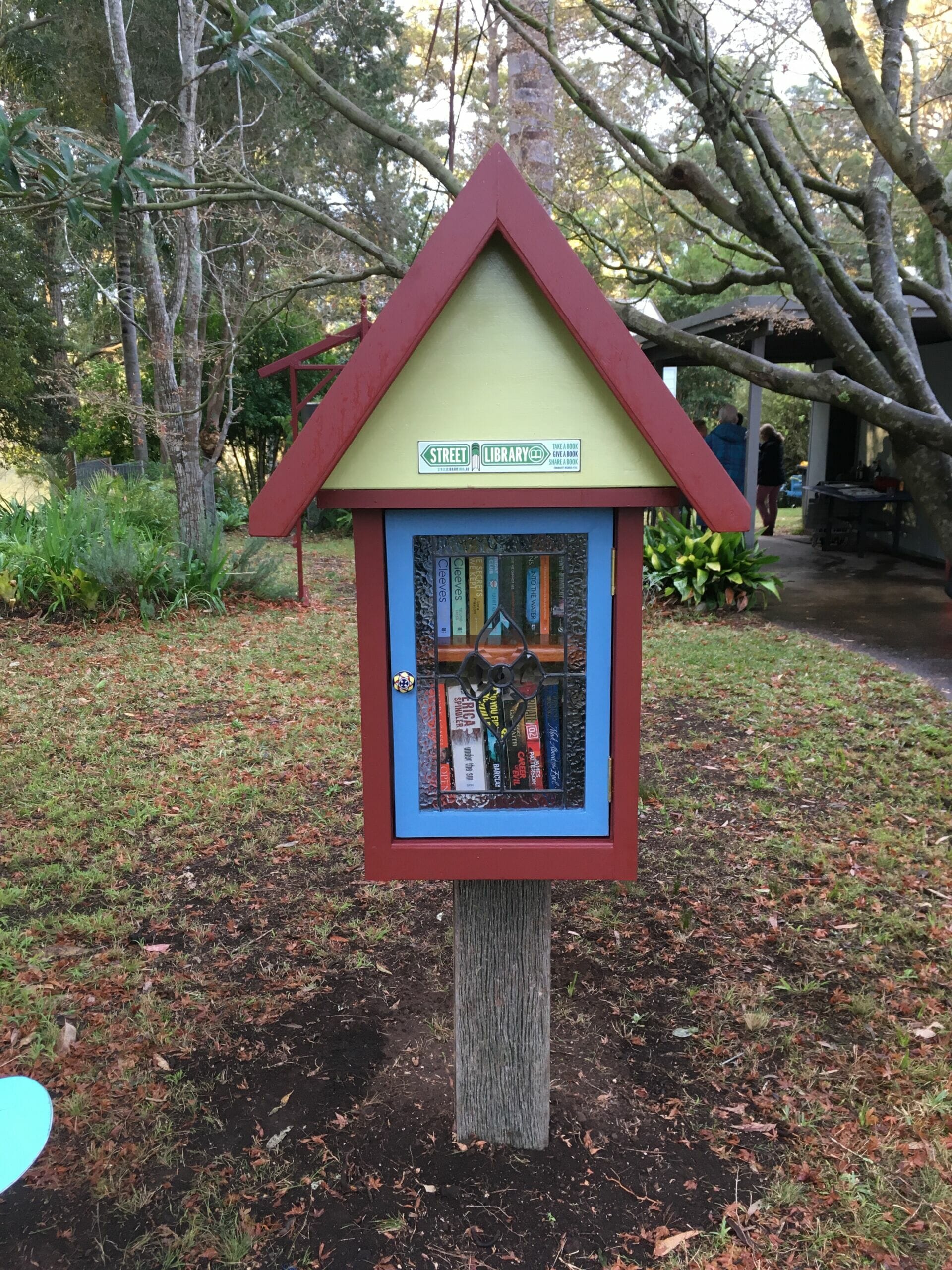 Contact this librarian
We will NOT be forwarding your message if it is regarding donations. You do not need permission to donate your books. Go visit a Street Library today there is no need to fill in this form.