Our library has Polly the parrot overseeing day-to-day operations. You'll find a selection of literature and children's books but let's see what the community contributes!
Our library is located in the heritage precinct of West End, Townsville with the iconic Castle Hill for a backdrop.
Located at:89-93 Livingstone at, West End Qld 4810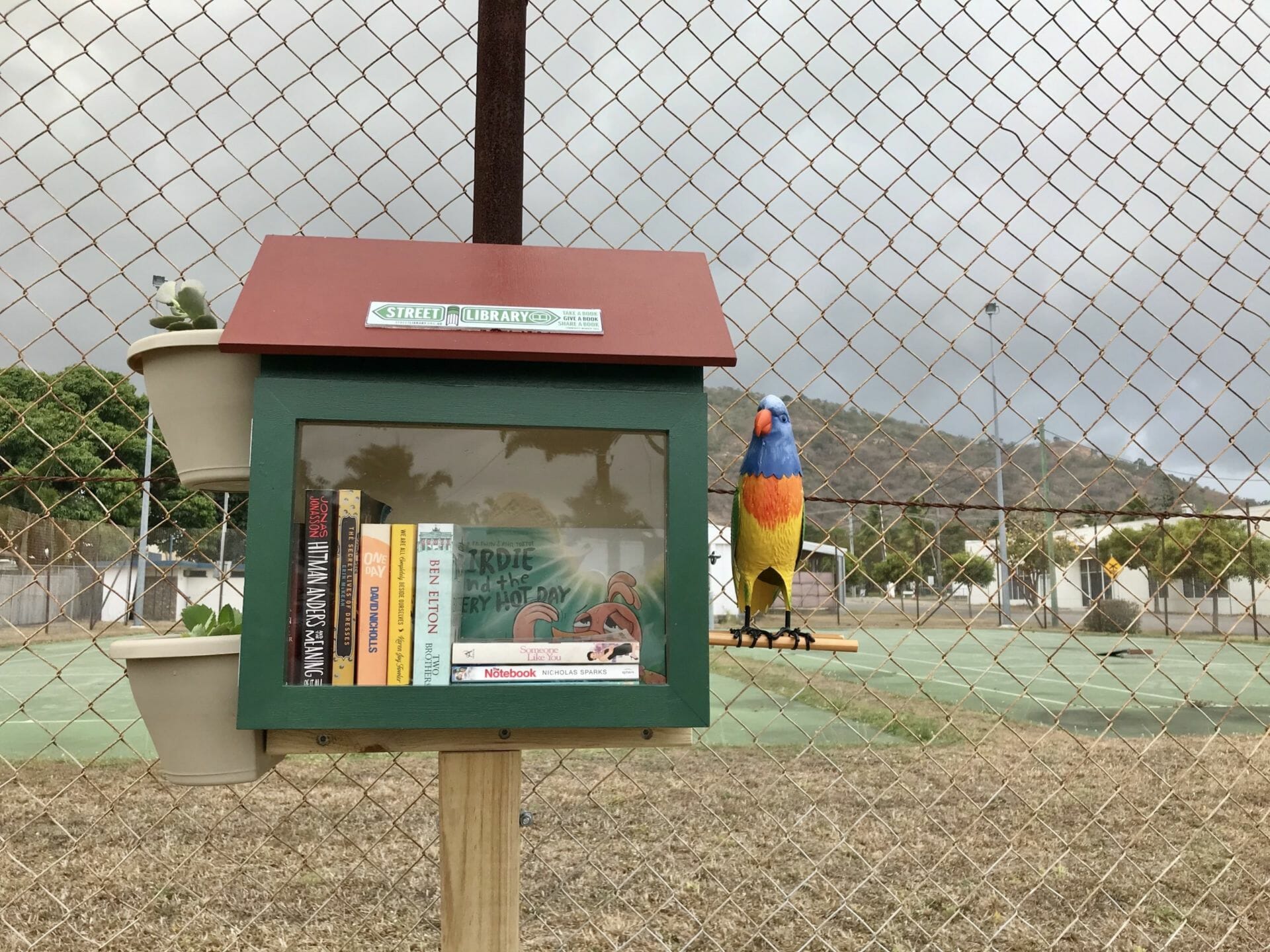 Contact this librarian
We will NOT be forwarding your message if it is regarding donations. You do not need permission to donate your books. Go visit a Street Library today there is no need to fill in this form.