Whether visiting our May Shaw Residents, attending the Swansea General Practice or just passing by, please pop in and enjoy a book from our Street Library! Located outside our front entrance.
Our library was kindly built, painted and donated by Guilford Young College and potted by our May Shaw Maintenance Team.
Located at:37 Wellington Street, Swansea, TAS, 7190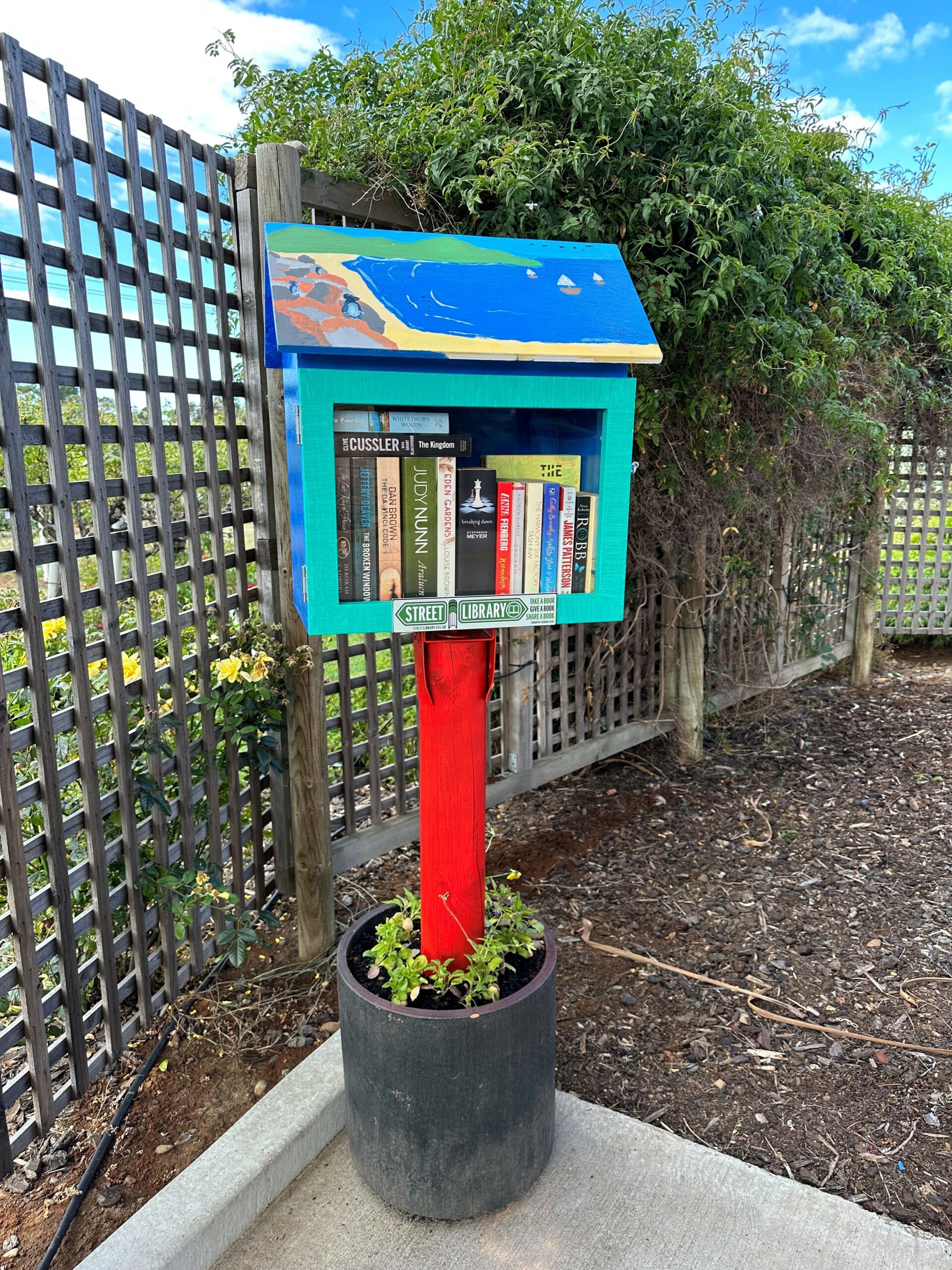 Contact this librarian
We will NOT be forwarding your message if it is regarding donations. You do not need permission to donate your books. Go visit a Street Library today there is no need to fill in this form.