With a bright blue roof and a totally water proof box, grab a book to enjoy today! It's on the way to a beautiful fire trail walk at the end of the street.
I registered this library, although it's not mine, so more people could enjoy it !
Located at:58 Mount View Ave, Hazelbrook 2779, NSW, Australia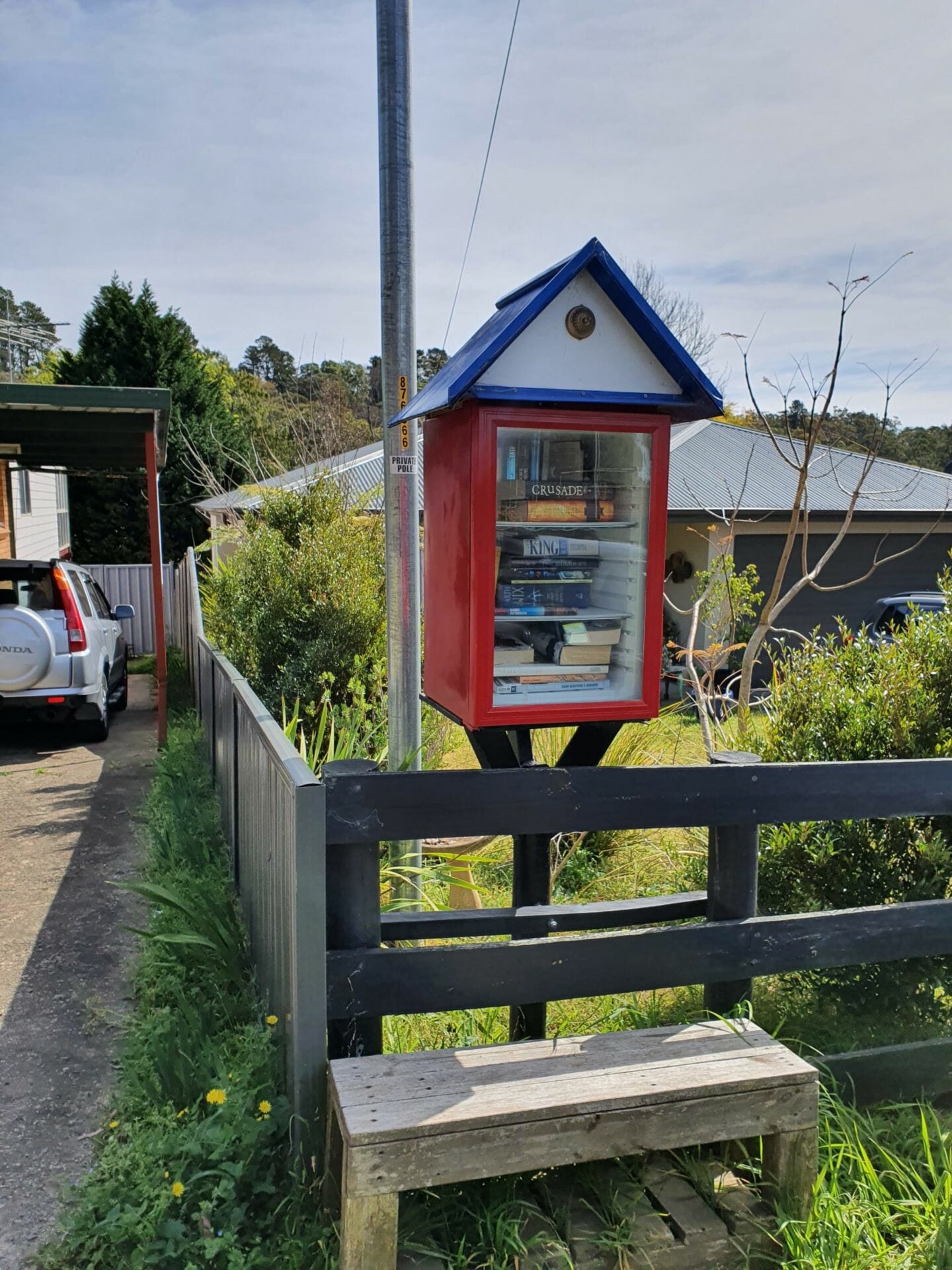 Contact this librarian
We will NOT be forwarding your message if it is regarding donations. You do not need permission to donate your books. Go visit a Street Library today there is no need to fill in this form.