You will most likely find children's books hiding in here. And if you're lucky you may find a freshly baked loaf of sourdough or cookies, baked by us!
Built from recycled timber and reclaimed stained glass windows, we hope our library puts some smiles on peoples faces.
Located at:11 New Street, Ashfield, NSW 2131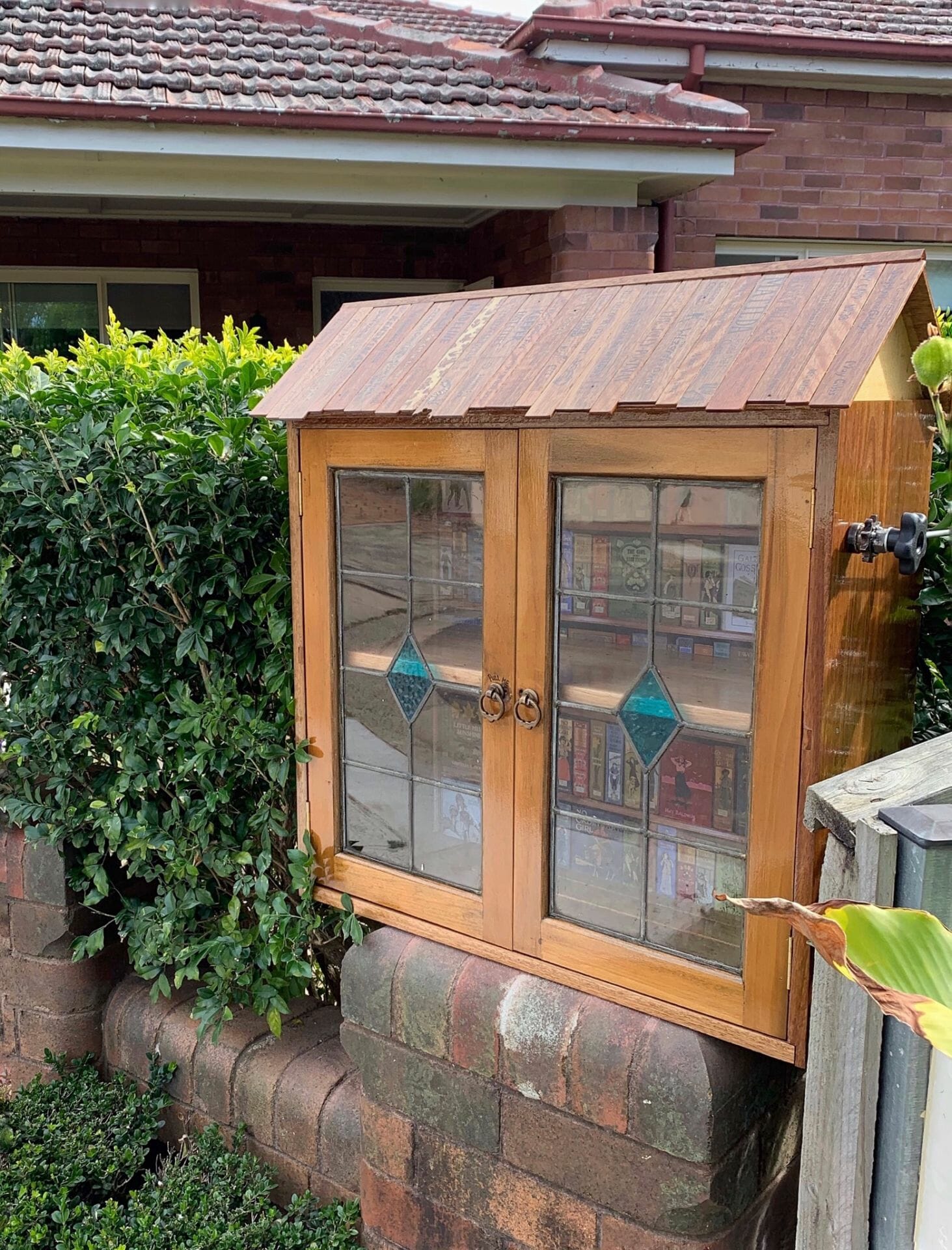 Contact this librarian
We will NOT be forwarding your message if it is regarding donations. You do not need permission to donate your books. Go visit a Street Library today there is no need to fill in this form.