Our street library is next to the fire track leading to the Bunyaville Conservation Park so we have quite a few passersby. We hope to have a range of books come and go and we'd also like to share some organic seeds that we've saved from our garden.
Our library was made by Woz. The street library gives us the opportunity to share books we no longer want.
Located at:26 Leopardwood Court Albany Creek Qld 4035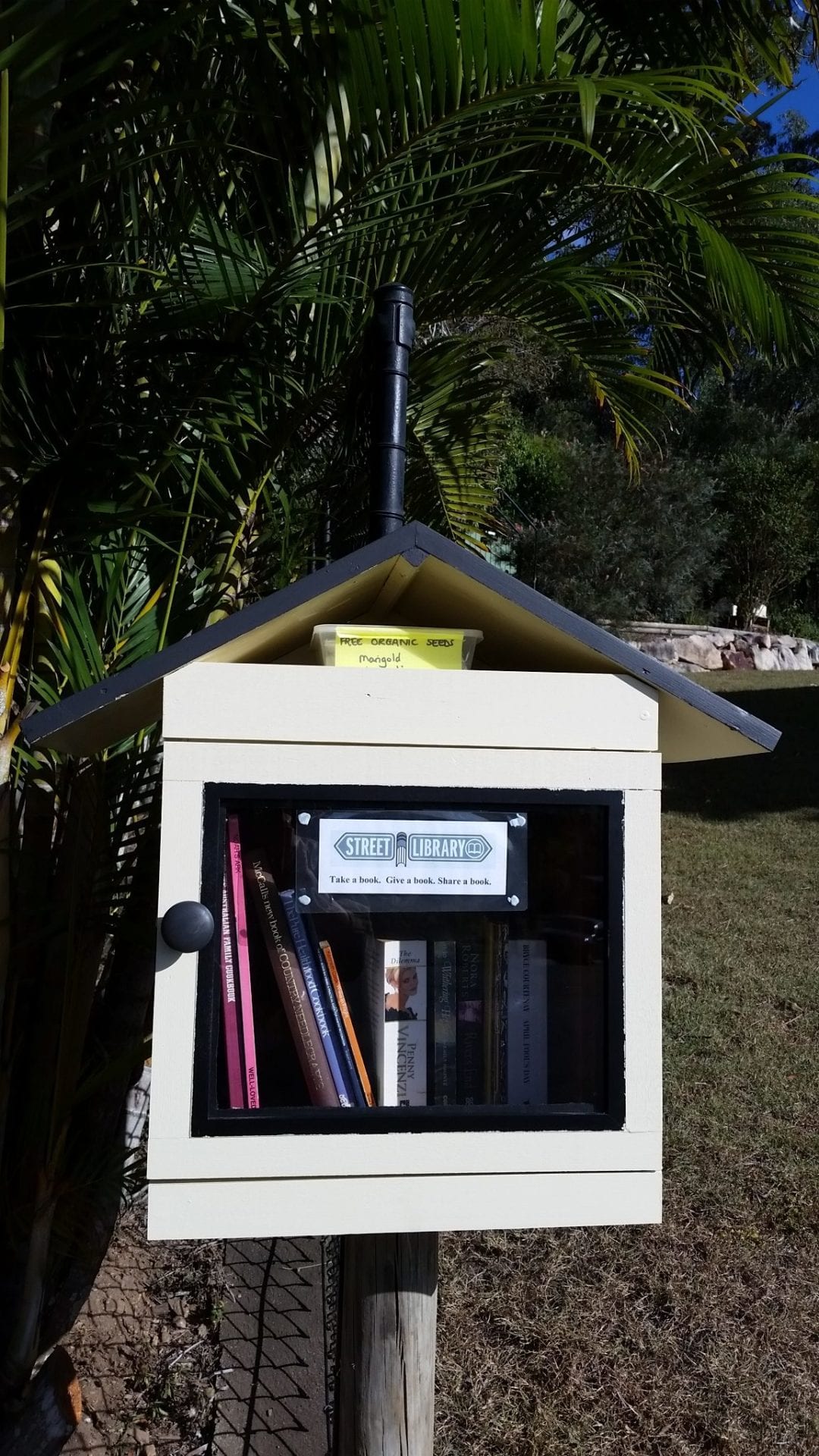 Contact this librarian
We will NOT be forwarding your message if it is regarding donations. You do not need permission to donate your books. Go visit a Street Library today there is no need to fill in this form.