We wish to revive reading physical books. Our little library can be easily spotted under a beautiful Eucalyptus tree in a black refrigerator on a main street in Aranda. This little library hosts Prof Tortoise to share books for kids and adults alike. Come and explore!
We support the street library movement to share the joy of reading.
Located at:12 Bandjalong Crescent Aranda ACT 2614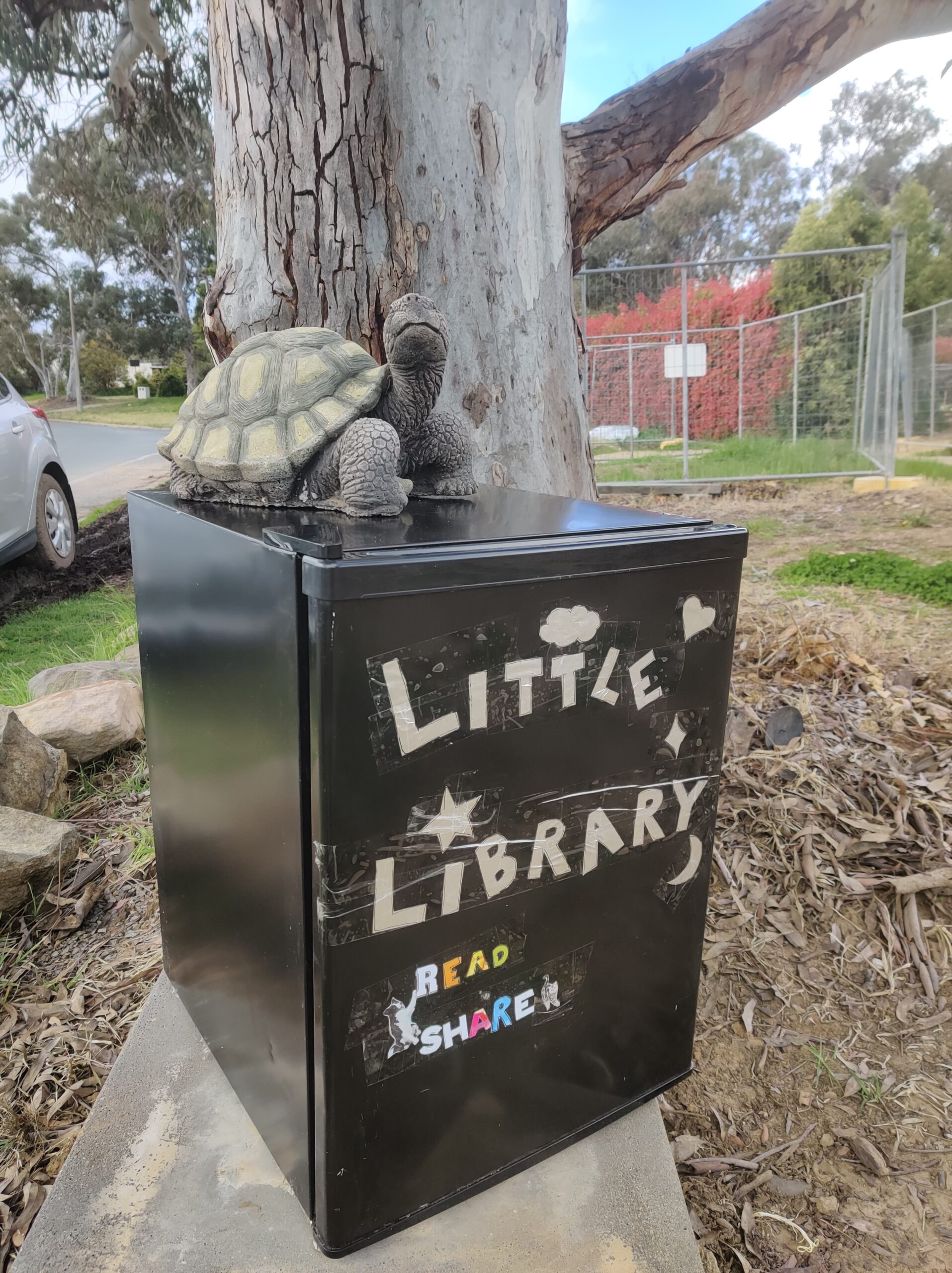 Contact this librarian
We will NOT be forwarding your message if it is regarding donations. You do not need permission to donate your books. Go visit a Street Library today there is no need to fill in this form.