Situated across the road from Provost Park with lovely big gum trees perfect for reading a book under.
Made from upcycled items found in road side rubbish collection our library is stoked with books for kids and adults.
Located at:14 Bazille Crescent, Tapping, WA, Australia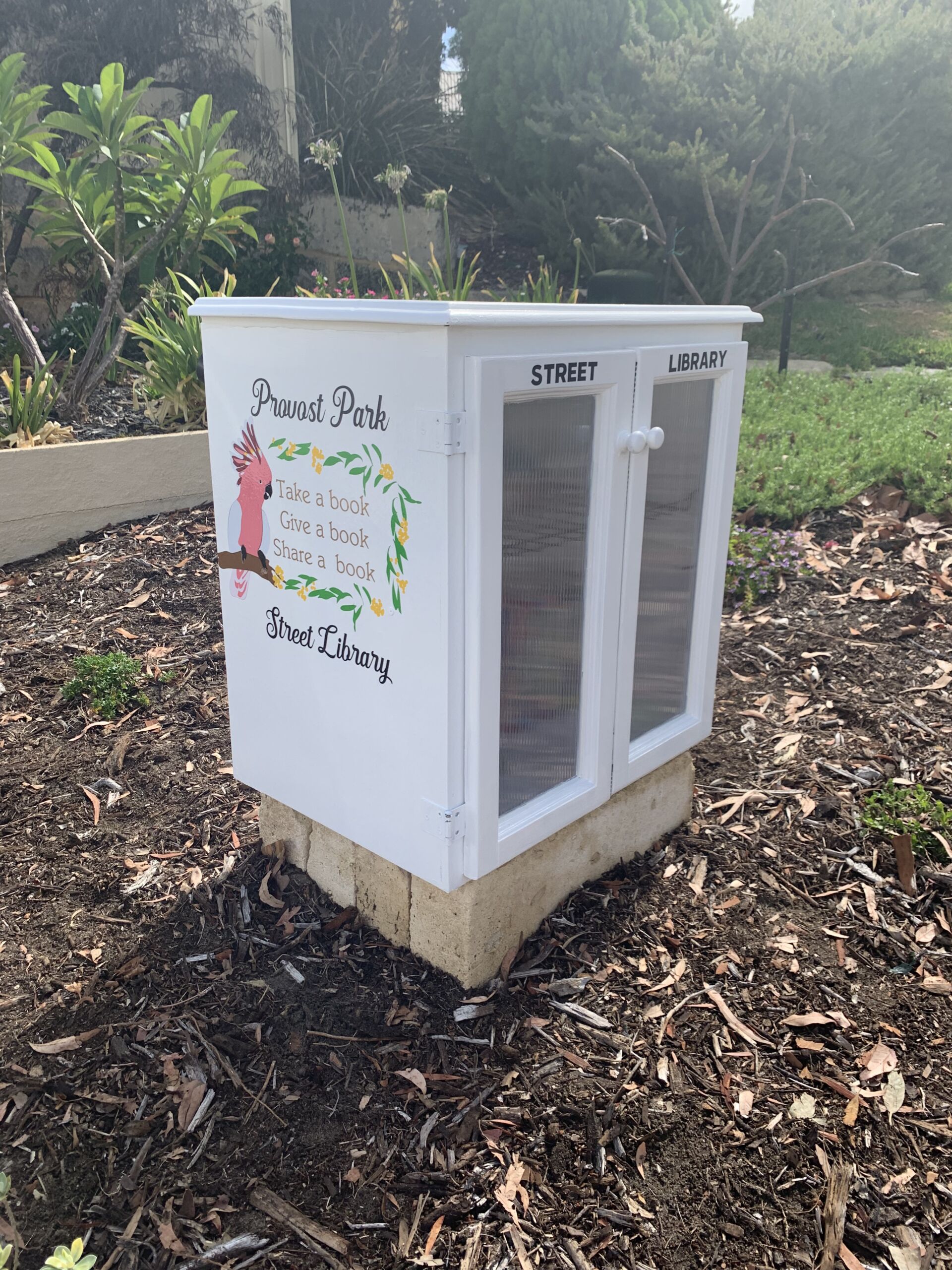 Contact this librarian
We will NOT be forwarding your message if it is regarding donations. You do not need permission to donate your books. Go visit a Street Library today there is no need to fill in this form.