A one of a kind grungy library attached to a telegraph pole opposite the railway line pedestrian underpass. One of the first street libraries in Newtown and a great piece of tactical urbanism.
This library's story remains a mystery.
Located at:60 Phillip Street, Enmore, NSW, Australia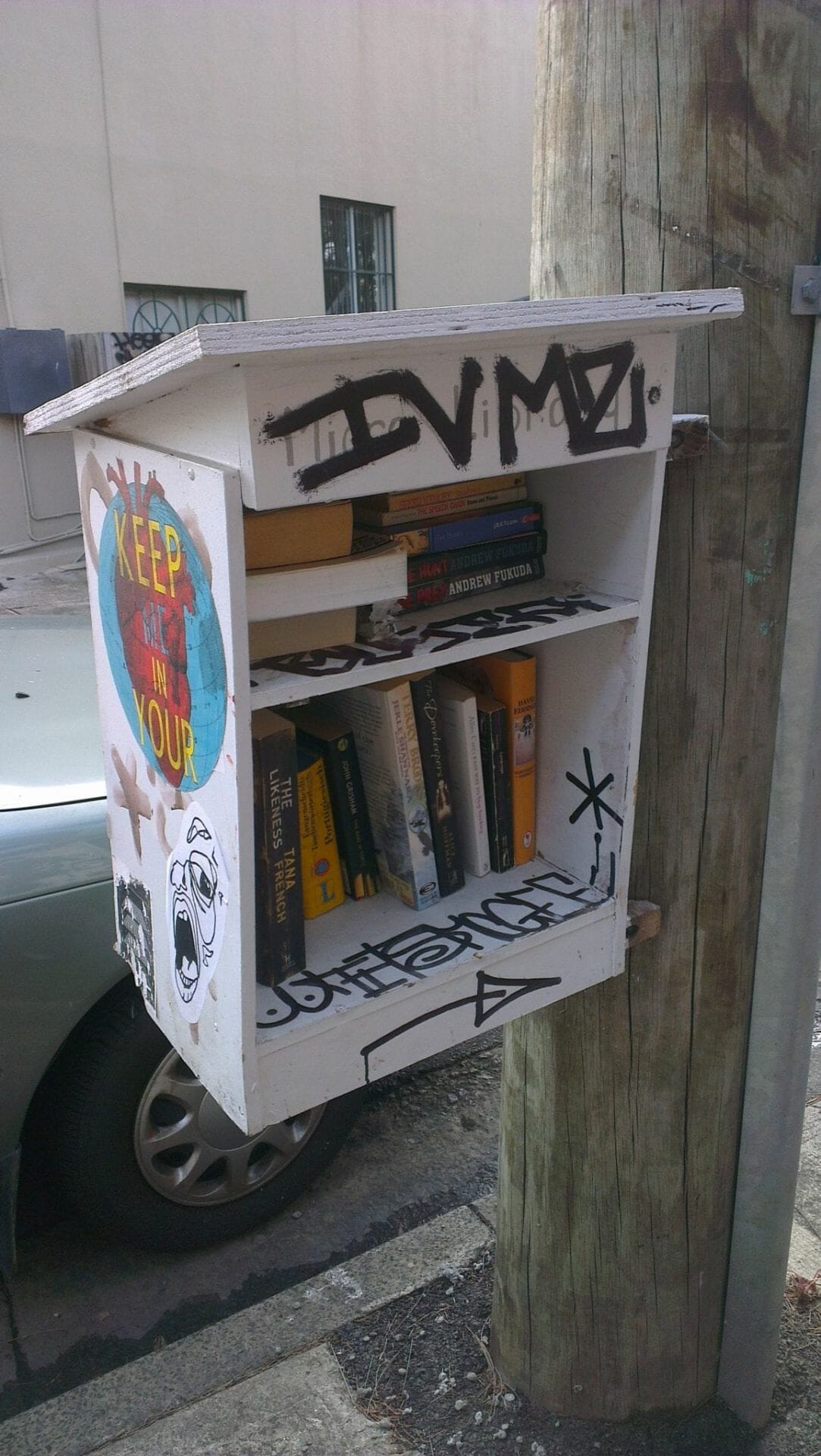 Contact this librarian
We will NOT be forwarding your message if it is regarding donations. You do not need permission to donate your books. Go visit a Street Library today there is no need to fill in this form.