An amazing tiny community space set amongst a beautiful and ever changing assortment of flowers in Rosie's garden.
Built and gifted by Rosalie's granddaughter, not installed for 2 years, but good things come to those who wait.
Located at:7 Warratah Drive, Wangaratta, Victoria, Australia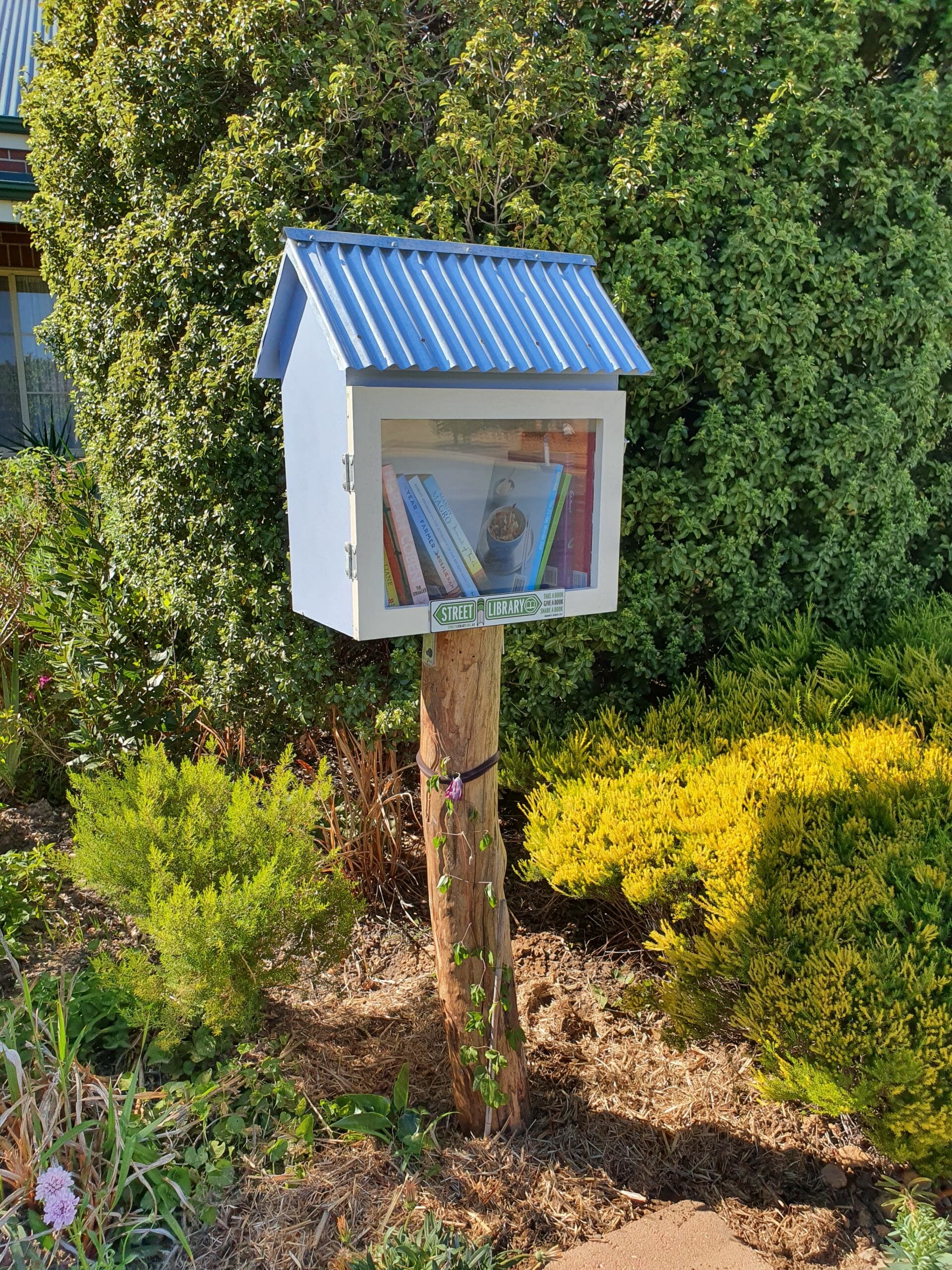 Contact this librarian
We will NOT be forwarding your message if it is regarding donations. You do not need permission to donate your books. Go visit a Street Library today there is no need to fill in this form.