Our library contains a range of books covering many interests from DIY to witchcraft and everything in between.
Library is only open from 7am to 7pm daily and all books are treated with ozone to santize..
Located at:Unit 2 / 1 Tarryn St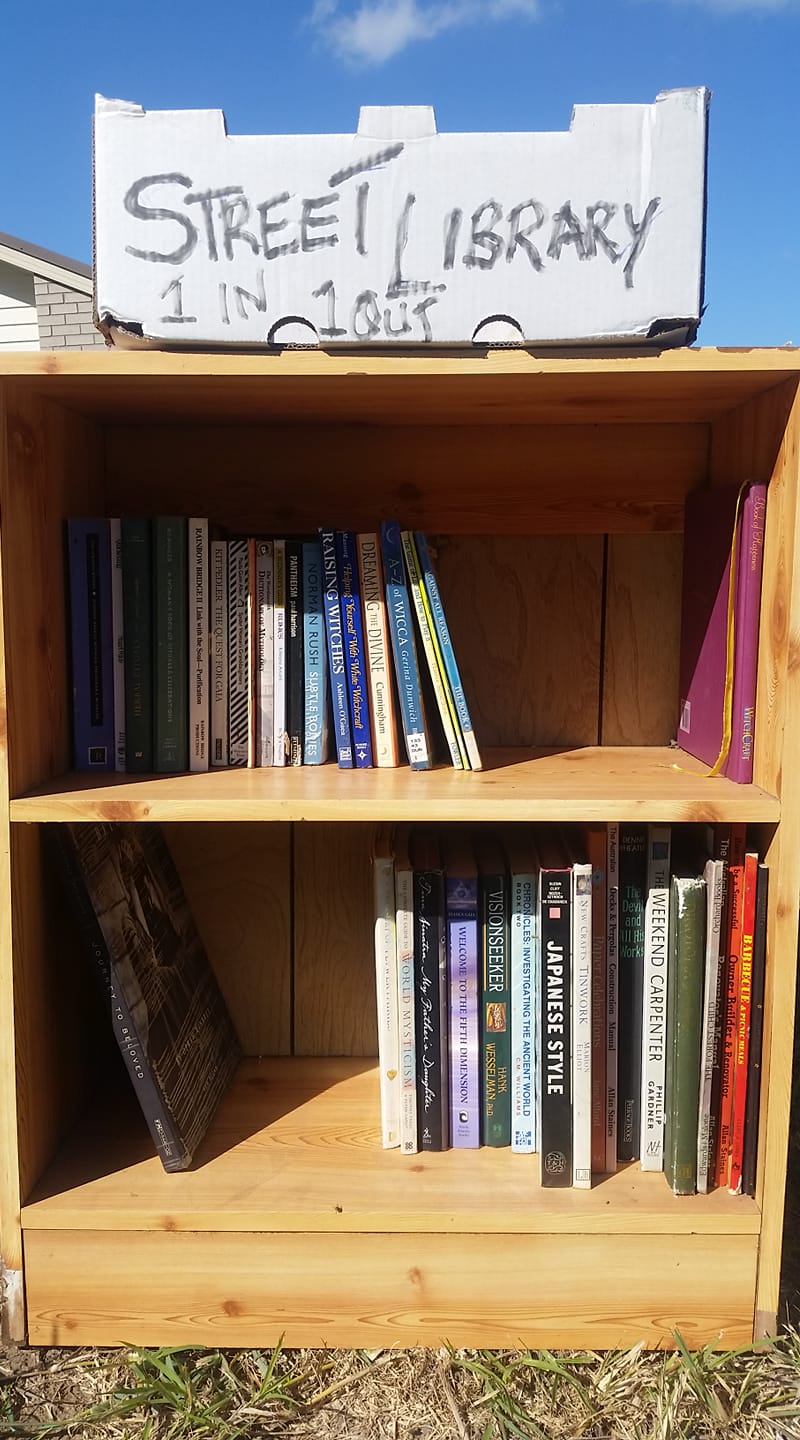 Contact this librarian
We will NOT be forwarding your message if it is regarding donations. You do not need permission to donate your books. Go visit a Street Library today there is no need to fill in this form.