In five days we have had six books taken and five others contributed. It is worth regular checks to what is new.
We are avid readers and want to share the pleasure with others.
Located at:127 KIEWA VALLEY HIGHWAY, TAWONGA SOUTH, VIC. 3698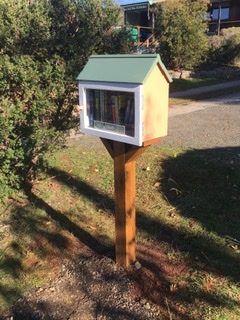 Contact this librarian
We will NOT be forwarding your message if it is regarding donations. You do not need permission to donate your books. Go visit a Street Library today there is no need to fill in this form.