A little street library built with lots of love and determination which will be stocked regularly by the voracious readers who own it! We are big fans of all genres and have books for all ages. Please come visit us!
Take a book, Leave a book! Share the wonderful stories you have read with our beautiful community!
Located at:21 Yvonne Crescent, Mount Warren Park, QLD, Australia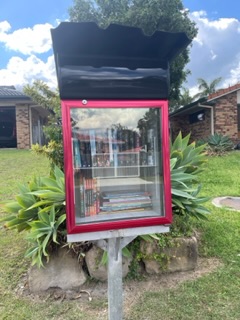 Contact this librarian
We will NOT be forwarding your message if it is regarding donations. You do not need permission to donate your books. Go visit a Street Library today there is no need to fill in this form.