Street corner library with a fairy garden. Kids and big kids welcome.
To build neighbourhood connections. Maintained by a creative who works from home.
Located at:2 Walters Crescent Aberfoyle Park, Kaurna Land, South Australia, 5159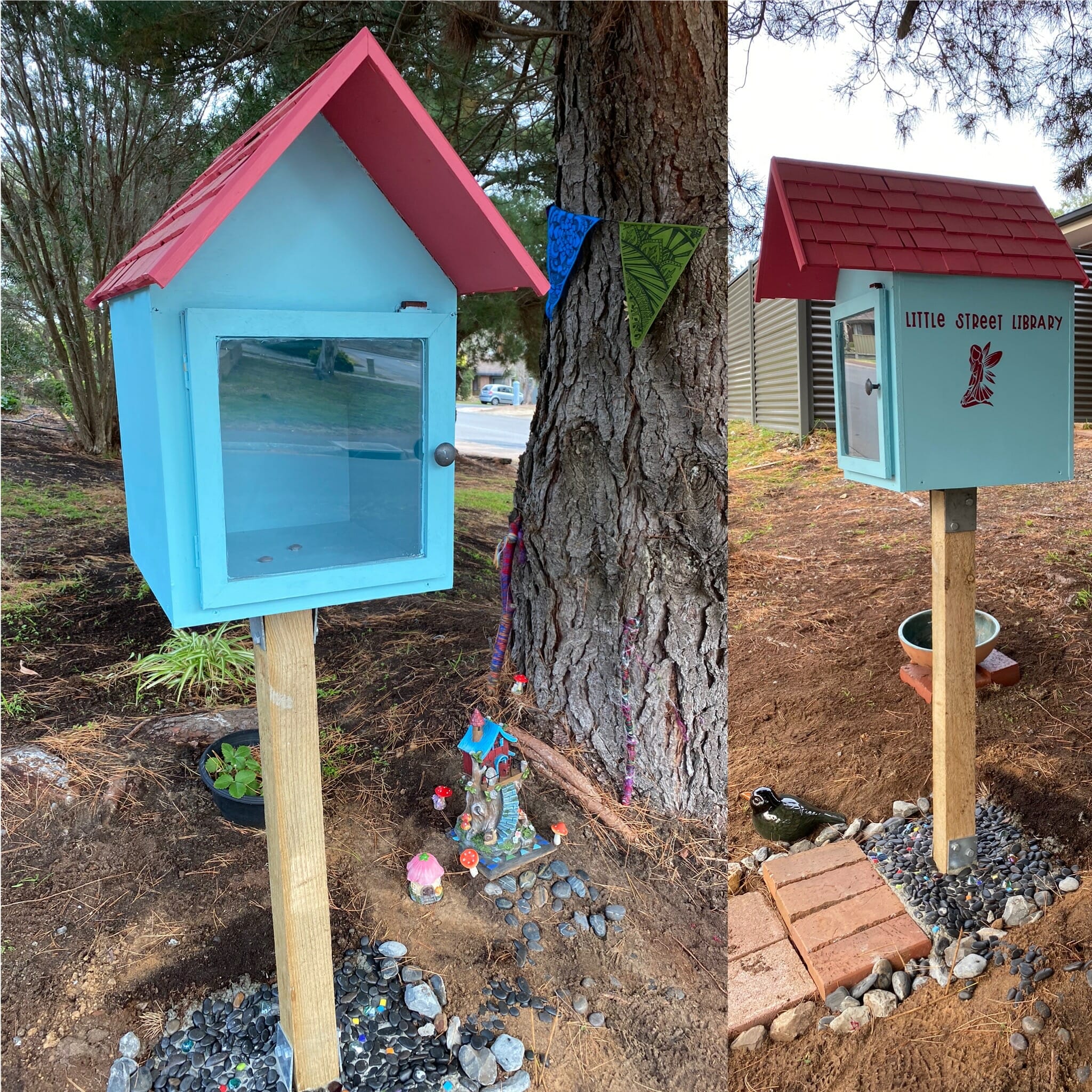 Contact this librarian
We will NOT be forwarding your message if it is regarding donations. You do not need permission to donate your books. Go visit a Street Library today there is no need to fill in this form.