Come and check out this incredible piece of art. Hand painted and quite special.
A collaborative effort, conceptualized, built and painted as a Covid project.
Located at:42 Lombard Street, Glebe, NSW2037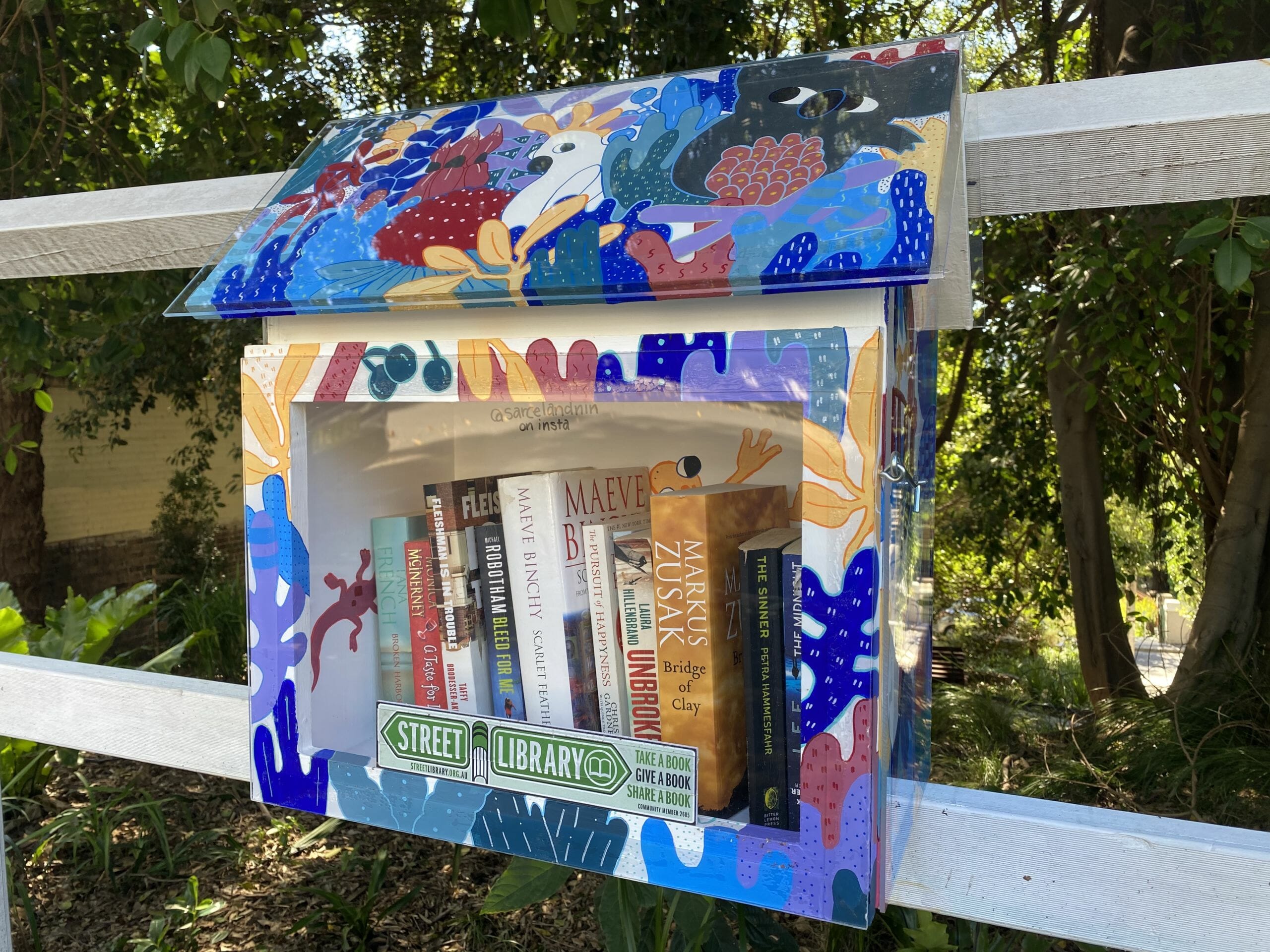 Contact this librarian
We will NOT be forwarding your message if it is regarding donations. You do not need permission to donate your books. Go visit a Street Library today there is no need to fill in this form.