Ride and read! Next to Hurlstone Park Station, train commuters and bookworms can read on their way to work and return the book when they are finished.
Built by Canterbury Men's Shed as a miniature red telephone booth and installed by Canterbury Council.
Located at:6 Crinan Street, Hurlstone Park NSW, Australia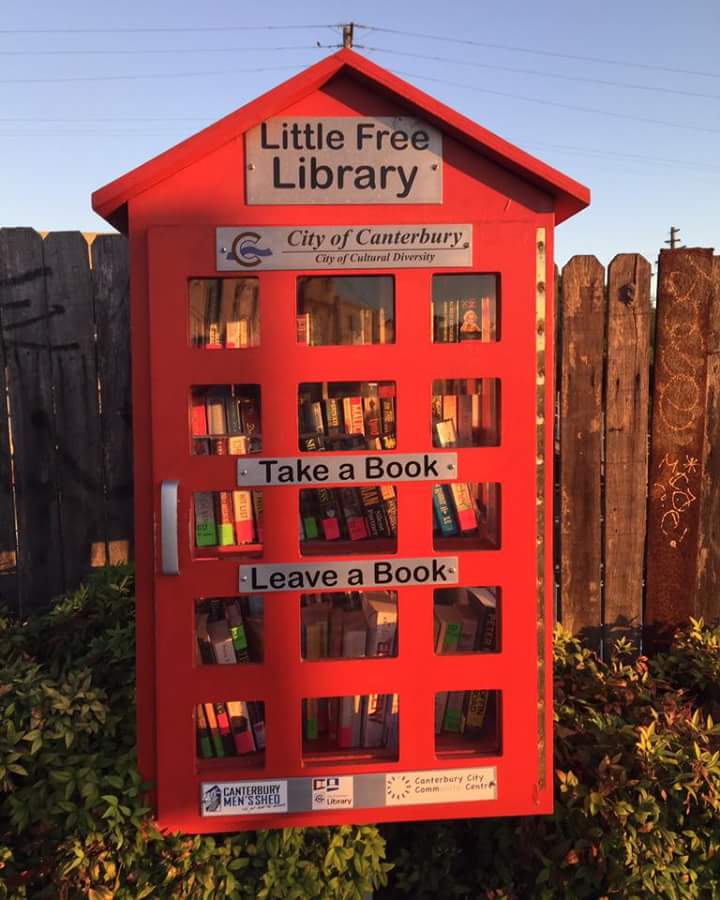 Contact this librarian
We will NOT be forwarding your message if it is regarding donations. You do not need permission to donate your books. Go visit a Street Library today there is no need to fill in this form.