Our library is on the side fence and faces into a leafy reserve. It's at the perfect height for kids and we have lots of titles just waiting to be borrowed.
Collected from council clean-up bits and brightly painted, our library was inspired by newspaper articles and a love of reading.
Located at:25 Ulolo Ave, Hornsby Heights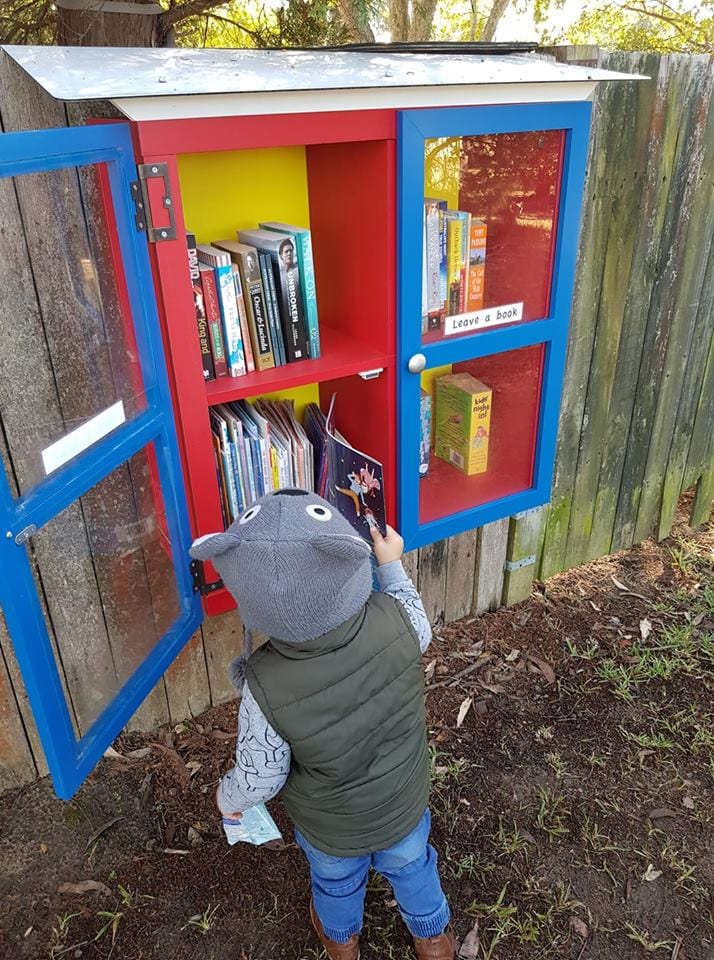 Contact this librarian
We will NOT be forwarding your message if it is regarding donations. You do not need permission to donate your books. Go visit a Street Library today there is no need to fill in this form.