Fantastic range of books supplied by the local Book Shed located at the Wheatbelt Health Network at our onsite Hills Cafe which is a Freshstart social enterprise for drug recovery.
Books are for everyone in the Northam community to enjoy.
Located at:25 Holtfreter Ave, Northam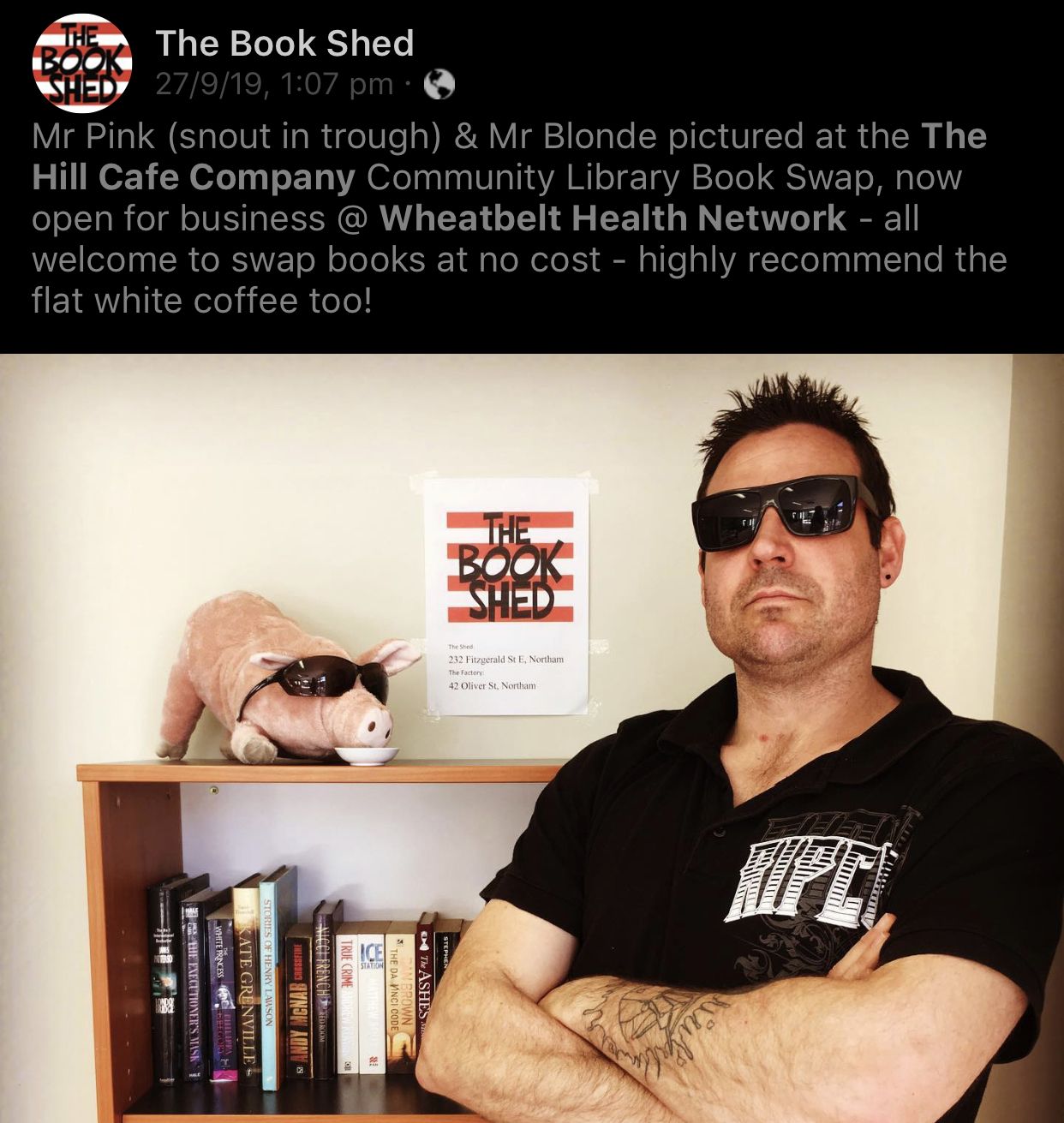 Contact this librarian
We will NOT be forwarding your message if it is regarding donations. You do not need permission to donate your books. Go visit a Street Library today there is no need to fill in this form.