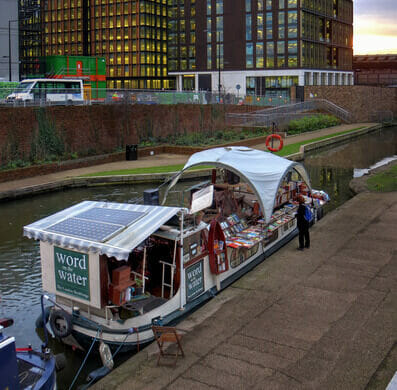 At Word on the Water, it's all books on deck.

A MOST UNUSUAL BARGE FLOATS on Regents Canal, which flows amid the office-littered landscape of King's Cross. Step aboard the vessel, and you'll find a trove of literary treasures waiting to be discovered.

Word on the Water, a 1920s Dutch barge, houses an assortment of cult, classic, and contemporary fiction and nonfiction books, as well as a large array of children's books. Its items fill the space both inside and outside the barge, so even those a bit wary of stepping off solid ground can still peruse parts of its collection.
Source: London's Floating Bookstore