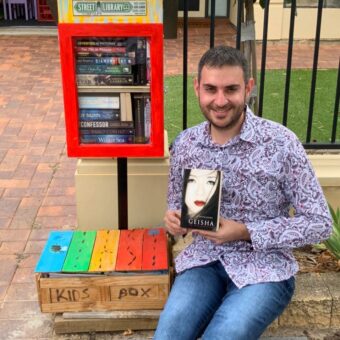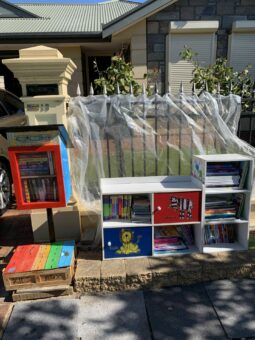 Hi
I'm George or GG and welcome to my bibliotheca in the inner west of Adelaide!
What an adventure it's been since I first dug a hole in November 2020.  I never would have imagined the library morphing into such a sizable collection!  But such has been the amazing support from family, friends, colleagues, neighbours and even strangers I have had the privilege of sharing so many wonderful books in my neighbourhood.  Visitors have even visited from other council areas.
It all started with a simple Google search on where to donate books.  I had always enjoyed reading growing up but I knew it was time to find a new home for some of my books.  Luckily the Street Library website was one of the first search results and the rest is history.
Since opening I have met many new lovely neighbours and visitors and I am thankful for the Council's support in housing so many bookcases.
The photos show the evolution of my street library, from its humble beginnings as one display to the fully fledged street and garage library pop-up with 9 bookcases indoors and dedicated sections for children.
I provide regular updates on my Facebook and Instagram pages (GG's Bibliotheca) if you would ever like to visit or say hi!