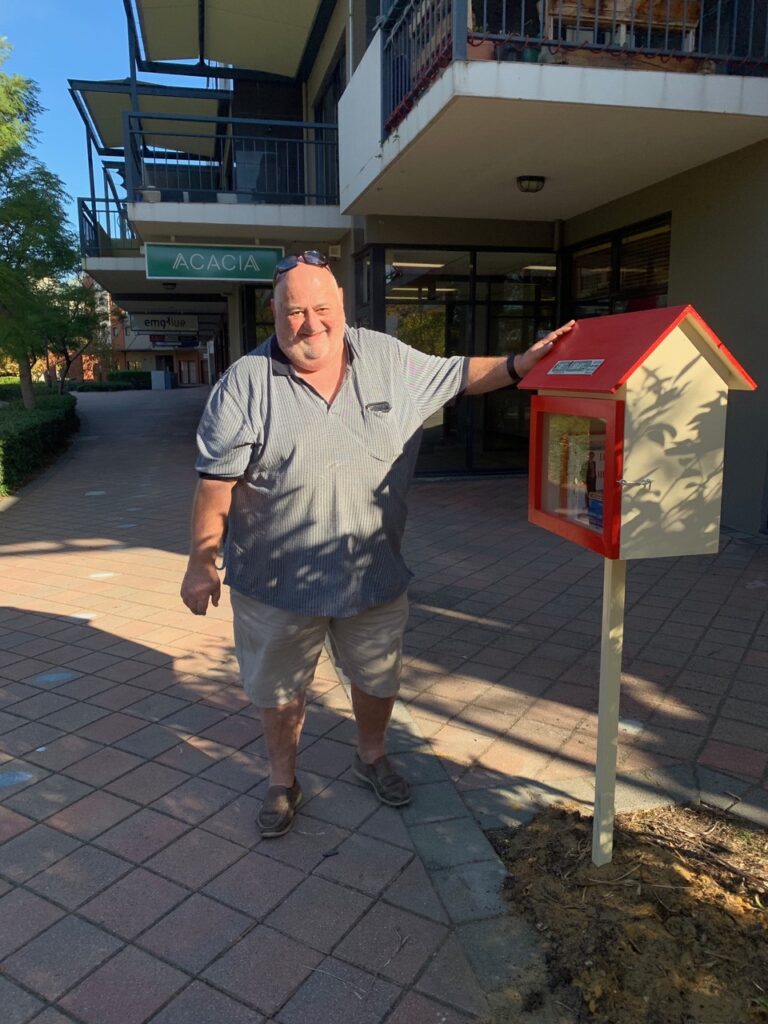 I am an ex literature teacher and my wife has a literature degree. We have been life-long readers and our children were brought up on a diet of night time stories and books for birthdays, Christmas and occasional random purchases. Between us we have accumulated over 1000 books in our library and are now accumulating more as we encourage a love of reading with our four grandchildren, 11, 9, 7 and 6.
I first heard about Street Libraries about 4 years ago and immediately liked the idea that we could put books out into the community and have them pass though many more hands and further encourage the enjoyment of reading. We also liked the idea that through other people's donations we might find some more gems to read ourselves. We started looking out for libraries as we walked and drove around the area and I started considering what I could repurpose to make my own.
After unsuccessfully coming up with something to repurpose my wife bought me a Street Library from www.streetlibrary.org.au for Christmas last year. All it took was a couple of coats of paint and a support post from Bunnings to get it ready to install. Our street library was installed on the 28th April this year. In four months the book stock has turned over about 15 times. That's about 225 books in total and we have only contributed 30 of them and have picked up great books to read as well.
We are fortunate to live on a street with a lot of foot traffic which helps the turnover and we love how people add as well as take books. My street library has been one of my best Christmas presents ever. The gift that keeps on giving.
After installing the street library I posted some photos and an explanation to my local Buy Nothing Facebook page. Buy Nothing is a world wide community based organisation that promotes the gifting, recycling and upcycling of no longer wanted items to save them from going to landfill. Check them out. There is likely to be one in your area. By notifying the group there were lots of positive comments, the awareness of the new library was extended and many members have now taken and donated books. It's kept the street library turnover very lively.