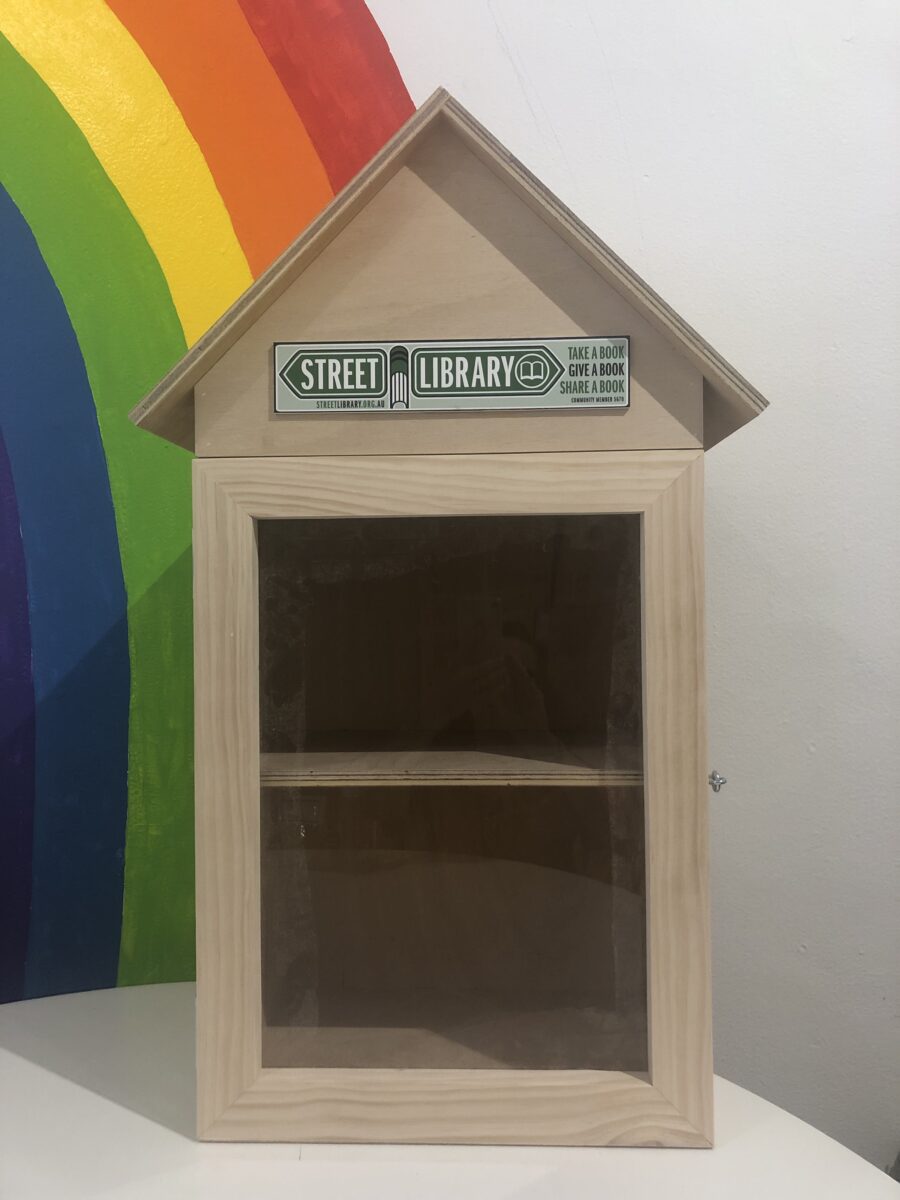 We're chuffed to announce there's an extremely handsome and practical new Street Library on the block. Meet our new model, 'The Big Pete'.
Isn't he lovely?

The Big Pete is lovingly named after one of our favourite Petes, a fella who is hugely instrumental in the construction of all of our Street Libraries. It measures approximately 71cm internally at its highest point and has an internal shelf with a luxurious internal depth of 22cms. The bottom half is perfect for accommodating small-medium sized paperbacks while the top shelf can house books that are larger in size. A perfectly pitched roof tops off The Big Pete, for those who like a library with a more traditional look and story book feel.
Visit our online shop to learn more, and/or purchase, this excellent new Street Library model.