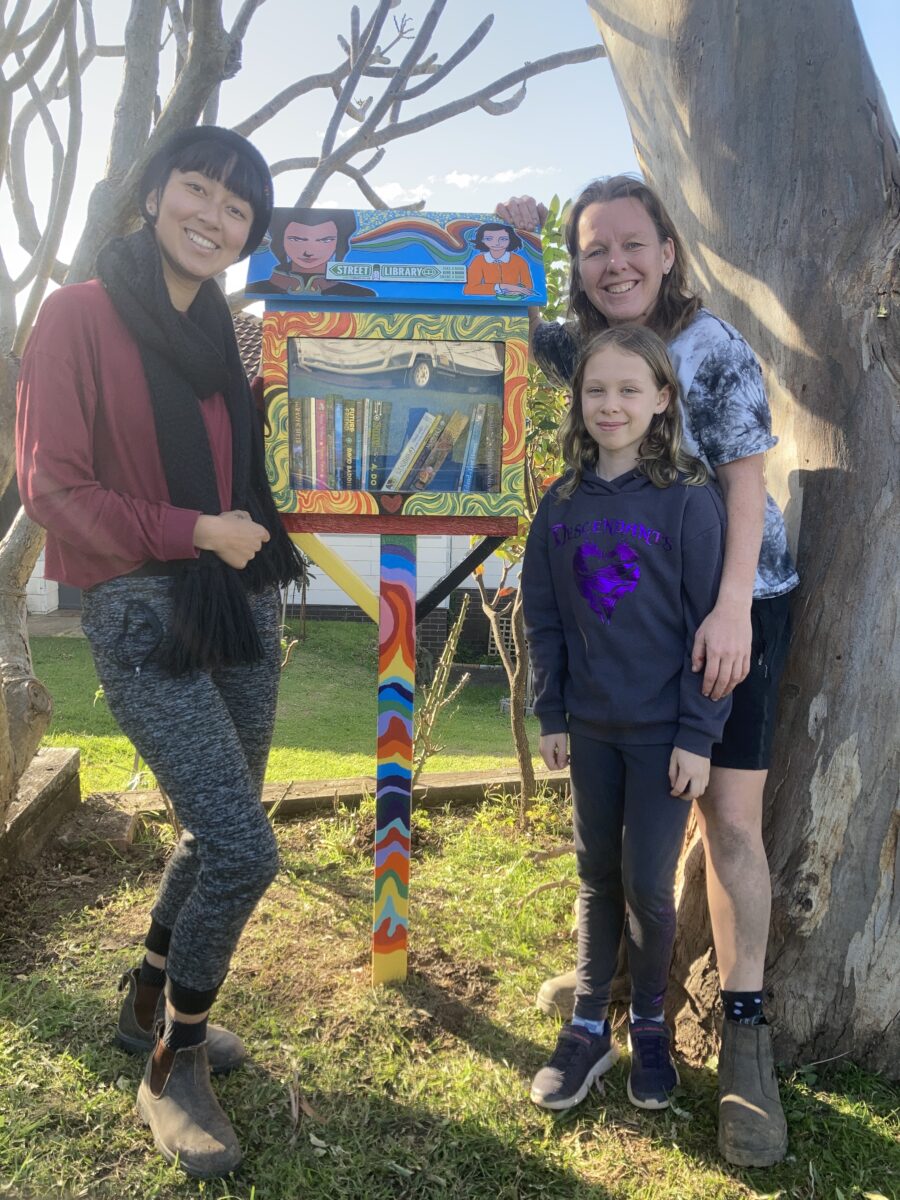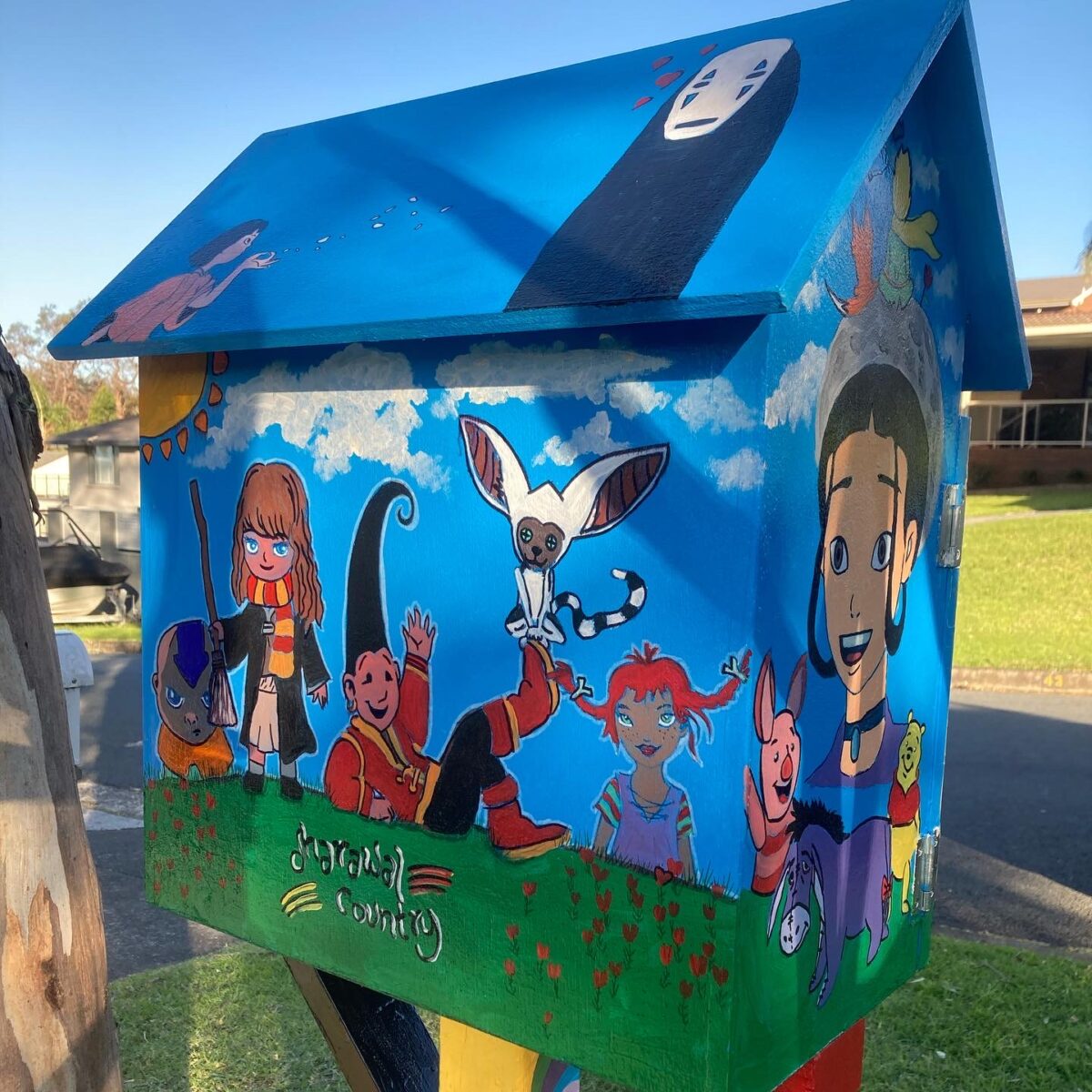 Street Libraries are a beautiful way of making community connections, particularly for those new to a neighbourhood.
Meet Emily, Eef and Mila (9), who moved to Farmborough Heights (NSW) earlier this year and quickly established a Street Library to help create opportunities for making friends.
"Our Street Library project is an offering to our new community and an invitation to connect through people's love for reading," says Eef. "We have a lot of novels that Mila has collected over the years due to her insatiable thirst for reading and we love to share these with the neighbourhood, both children and adults alike."
Pride Library is decorated with characters from stories and cartoon series that reflect the values held by Emily, Eef and Mila: compassion, cooperation, love, adventure and strength.
"We hope others take courage from the strong women and individuals we've painted on our Street Library," says Eef. "Come and read some of the amazing books Mila has carefully chosen to share with the community! We hope you can replace it with a special book that you are proud of in return."