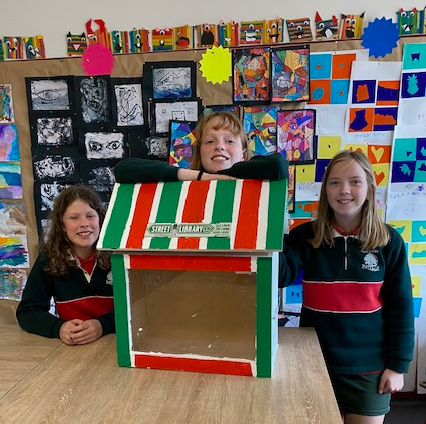 Are you are looking for a fast, simple and profitable fundraising program for your school? Do you wish to engage and give everyone access to books in your community?
Start a Street Library school fundraising program at your school. It is guaranteed to put a smile on all the faces of people in your community. For every Street Library purchased by students and families Street Library will donate $30 to your school P&C!
When it comes to organising this easy school fundraising, the school/childcare centre has all year to encourage community members to purchase a Street Library. At the end of the school year, Street Library will donate the funds $$$ raised straight to the school P&C.
Irrespective of where you're based in Australia, any school can establish the Street Library fundraiser. This will encourage everyone to start a Street Library and light up the spirits of neighbourhhoods across the country – spreading book joy with both students and the community.
Start installing a Street Library, it is a simple project and will help raise much needed funds for your school.
Contact Cecile for further information – [email protected]